This Week's Corrupt Cops Stories
A meth-dealing cop in Hawaii, a dope-load protecting cop in Houston, a pair of cops willing to sell information to drug dealers in Jacksonville and Cincinnati, and a contraband-toting jail guard in Alabama make this week's hall of shame. Let's get to it: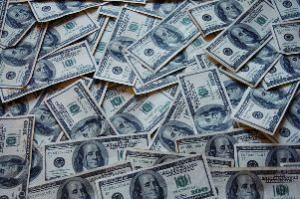 In Honolulu, a Honolulu police major was arrested Monday on drug charges after the FBI raided his home. Major Carlton Nishimura, 55, was already awaiting trial on federal charges of extortion, lying to investigators and witness tampering. But after the FBI found more than a half pound of methamphetamine during the raid, he now faces another federal charge: possession with the intent to distribute 50 grams or more of meth.
In Houston, Texas, a Houston police officer was convicted Tuesday of participating in a drug trafficking and corruption scheme. Officer Leslie Aikens, 46, used his police car to escort drug loads through the Houston area in mid-March and also accepted a $2,000 bribe to protect another car carrying a load of seven kilograms of cocaine. He was convicted on conspiracy to traffic drugs and extortion and is looking at at least 10 years in prison and up to life. Sentencing is set for February 2.
In Jacksonville, Florida, a former Jacksonville County Sheriff's Office civilian employee pleaded guilty Tuesday to providing confidential law enforcement information to suspected drug dealers. Kenitra Casper was a police service technician when she was arrested in June and accused of providing photos of five undercover narcs  and information from a database that contained details of drug arrests to criminal suspects. She was also accused of emailing photos, names of criminal suspects, and driver's license photos to people with no right to access that information. The seven-year veteran of the sheriff's office pleaded guilty to 12 counts of disclosing or using confidential criminal justice information, a third-degree felony punishable by up to five years on each count. No word on a sentencing date yet.
In Selma, Alabama, a Dallas County jail guard was arrested Friday on charges he was smuggling contraband into the county jail. Guard Washington Reese went down when he was searched upon arriving for work Friday night and cocaine, marijuana, alcohol, and cash were discovered in his backpack. He is charged with promoting prison contraband and unlawful distribution of a controlled substance.
In Cincinnati, a Cincinnati police officer pleaded guilty November 9to using police computers to look up information for someone he thought was a drug dealer. Alvin Triggs, 45, drew the suspicion of other Cincinnati cops, who set up a sting in which they fed a license plate number to Triggs' cousin, a suspected drug dealer himself and told him the plate belonged to a suspected undercover officer. Triggs' cousin asked him to run a computer check on the plate, and he did just that. Triggs was originally charged with several felonies, but ended up copping a plea to a single misdemeanor count of attempted unauthorized use of a police computer. He may avoid jail time at sentencing, but did have to resign from the force as part of the plea deal. He will be sentenced December 6.