Ohio Judge: There Will Be No Mentioning Of The Constitution Here
*Originally post at TruthVoice.com*
Today in a pre-trial hearing, an Ohio judge casually agreed with a motion filed by a prosecutor asking to ban a defendant from bringing up the United States Constitution or the constitutionality of the law under which he is charged with a crime.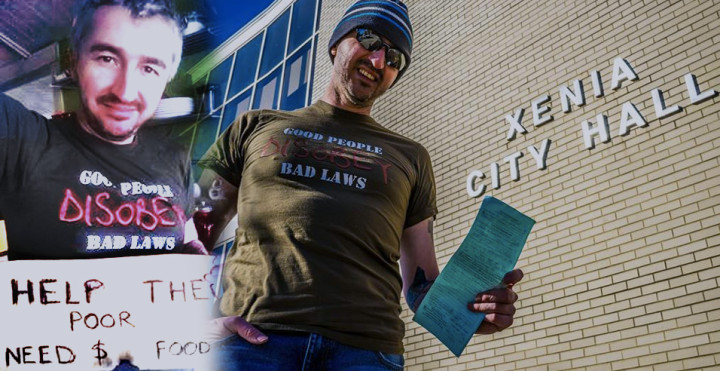 Judge Kathryn Barber, a retired judge filling in for the Xenia Municipal Judge Michael Murray stated "there will be no mentioning of the Constitution" and then laughed when the defendant claimed that uttering words on a public sidewalk constitutes free speech. (The audio of the hearing can be found here: http://bambuser.com/v/5372976).  This was in response to a suggestion from the prosecutor that bringing up the constitution and civil rights "will confuse the jury."
About a month ago, Virgil Vaduva, a journalist and editor of The Greene County Herald purposefully stood in front of the Xenia police station in an attempt to raise awareness about the constitutionality of the city's anti-panhandling law.
Vaduva recorded a video of his encounters with local people, many choosing to make a donation to a local charity in town as a result of his actions.  Vaduva was cited by the Xenia police for "panhandling" which is a fourth degree misdemeanor.
READ ENTIRE TRUTHVOICE ARTICLE HERE
Below is the video of Vaduva's original arrest for "panhandling" and read the CopBlock.org post, "Dayton Suburb's War on the Poor" by DEO here.

Connect with Ohio CopBlock Groups