This Week's Corrupt Cops Stories
Hoo-boy! Institutionalized misconduct and corruption in Florida and New Jersey, more jail guards in trouble, a pill-peddling cop, and a former Colorado sheriff goes down for trading meth for sex. Let's get to it: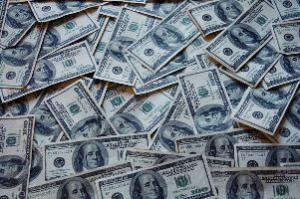 In Clearwater, Florida, defense attorneys have called for a US Justice Department investigation of the Pinellas County Sheriff's Office Narcotics Unit, which is embroiled in an ever widening scandal over its practices. The attorneys say the unit routinely violated the civil rights of people it investigated and engaged in unlawful searches and seizures. The scandal began when a videotape emerged of narcotics detectives hopping over a wall to investigate a suspected marijuana grow without a warrant and then trying to destroy the evidence by taping over it. Defense attorneys also accuse unit members of covering up drug trafficking by the daughter of one of its members, physically abusing a man, stealing public funds, and committing perjury when questioned about their potentially illegal activities. New Sheriff Bob Gualtieri has opened at least six internal investigations into the dope squad.
In Camden, New Jersey, the city has paid out at least $340,000 in damages to nearly a dozen low-level accused drug dealers and users whose convictions were overturned because of potentially tainted evidence gathered by corrupt city police. And that's just so far. Another 75 lawsuits alleging abuses have been filed in state Superior Court and nearly as many in federal court. They claim they were victimized by dirty cops who planted evidence and falsely arrested and charged them. Four former Camden police officers have been convicted of planting evidence, stealing cash and drugs, conducting illegal searches, and fabricating reports that led to a series of arrests and convictions between 2007 and 2009. Each faces about 10 years in jail. In addition to the pay-outs, the Camden County Prosecutor's Office has had to dismiss some 200 cases.
In Jacksonville, Florida, a Jacksonville's Sheriff's Office jail guard was arrested last Wednesday after selling oxycodone tablets to an undercover officer. James Mock III, 28, was on duty and in uniform when he sold 80 30-milligram pills in return for $1,600. Now he's facing first- and third-degree felony charges, including selling a controlled substance within 100 yards of a convenience store and possession of a controlled substance without prescription. He was a probationary employee and has been fired.
In Gloucester, New Jersey, a Gloucester Township police officer was arrested Wednesday on drug charges after an internal investigation. The as yet unnamed officer was on duty when arrested and is charged with possession of a controlled dangerous substance, possession of an imitation controlled dangerous substance, possession of a weapon during a controlled dangerous substance offense, and possession with intent to distribute a controlled dangerous substance.
In New York City, a former city jail guard pleaded guilty last Thursday to having sex with an inmate and smuggling drugs and other contraband into the Rikers Island jail. Clara Espada, 41, pleaded guilty to third-degree receiving a bribe, a Class D felony, and forcible touching, a misdemeanor. She went down after the inmate she had sex with told investigators he helped broker deals for Ecstasy, alcohol, and cigarettes that netted Espada $300 a month. Espada is awaiting sentencing and facing six months in jail under a plea deal.
In Centennial, Colorado, a former Colorado Sheriff of the Year pleaded guilty Tuesday to charges he traded methamphetamine for sex with young male tweakers. Former Arapahoe County Sheriff Patrick Sullivan, 69, served as sheriff from 1984 to 20002 before resigning to become director of security at a metropolitan Denver school district. He resigned that position in 2008. He was arrested in a sting operation last year after a man arrested on meth charges mentioned a connection and held in custody in a jail named after himself. He copped a plea to felony meth possession and misdemeanor solicitation of a prostitute, while prosecutors dropped charges of meth distribution and attempting to influence a public servant. Sullivan will do 30 days in jail in addition to eight days he served when arrested.