Are These the Deputies That Killed Jack Yantis? Was One An FBI Sniper? Many Questions Still Unanswered
The post below was written by By Martin Hill, of LibertyFight.com, and consist of his own research and conclusions. It's sad that anyone has to speculate who the shooters are or go through such lengths to find information. If you're unaware of the murder of Jack Yantis click here to read Asa's post at CopBlock.org about it. In short, Jack was shot by police for unknown reasons when he came to assist them by putting down his own livestock after a car had struck it. – Ademo
BOMBSHELL: Deputy Accused In Jack Yantis Killing Is An FBI-Trained Sniper, Was Previously Sued For Roughing Up 79-Year-Old: TIME TO NAME THE IDAHO SHERIFFS
By Martin Hill originally posted at LibertyFight.com
I have a big problem with the fact that those two sheriffs in Idaho who killed rancher Jack Yantis remain anonymous on paid vacation under "police protection,' as if the public at large are 'dangerous, murderous maniacs' who don't value sacred human life – when in reality the exact opposite is true – this is exactly what Yantis' killers are.
In case you're not familiar with the case, here is a quick summary:
62-year-old Idaho rancher Jack Yantis was having a peaceful dinner with his family on Sunday, November 1st when the local Sheriff's dispatcher called to tell him that one of his bulls had been hit by a car and needed to be put down. Soon after he went to assist as requested, Yantis was shot to death on a dark roadside in front of his wife and nephew.
Rowdy Paradis, Jack's nephew who was raised by Jack and Donna, witnessed the murder. On Facebook, Rowdy wrote: "Murdered in cold blood by trigger happy rookies gunned down at the end of his own driveway for trying to take care of his own livestock!!!!!! As their own dispatch had asked him to do I how they get the death penalty."
Jack's widow Donna, 63-years-old, gave this account of the incident from her hospital bed. (She had a heart attack upon seeing the police murder her husband.)
"On Nov. 1 at approximately 7 p.m. Adams County Sheriff's Department called and told us there was a bull that got hit and they wanted us on the scene and he was mad. So we went down to check it out. I took Jack his gun so he could put the bull out of its misery. When he walked up there and was gonna put him down the officer came up and jerked him back almost off his feet. I don't know what they told him, but they just opened fire and shot him. And then they threatened me and my nephew, Rowdy Paradis, threw us on the middle of Highway 95, searched us and handcuffed us and wouldn't let us go take care of Jack."
Jack Yantis' daughter Sarah stood with her husband and children on the spot where her father was, as she put it, "brutally gunned down and murdered by the Adams County deputies." She said:
"This is the exact spot where my dad Jack Yantis was brutally gunned down and murdered by the Adams County deputies. Though it has been washed twice, and it rained for a night and a day, his blood still remains here on the road. I believe this is where his blood is going to stay until he receives justice for the tragic and needless murder. My father did not receive any care, including medical care, prior to my arrival. And he was shot and left for dead like common roadkill. At the same time, the bull was left to suffer and bleed out inhumanely. When asked to put it down, they would not do it. While my father's blood stains this pavement, the officers that murdered him are on paid leave. What has America come to? It's no longer the land of the free and the home of the brave."

Jack Yantis
While Adams County, Idaho
Sheriff Ryan Zollman
cries for TV cameras claiming that he and his family have received death threats, he refuses to name the perpetrators, who are on paid vacation and have 24-hour armed protection from police agencies.
Anyone in America accused of killing a police officer would have their name and photograph published immediately, worldwide. So why the double standard? We're supposed to believe that just because someone wears a badge, they should remain anonymous after slaughtering an innocent man? That is insane, degraded nonsense, and LibertyFight.com puts a stop to it today. I have law enforcement on both sides of my family. Being a law enforcement officer comes with great perks as well as grave responsibilities: to enforce the law while respecting the God-given rights of the people. We do not need to treat them with kid gloves and offer them special privileges as if they are some sort of 'pagan gods' to be worshiped or idolized.
Adams County, Idaho Sheriff Ryan Zollman, while he refused to name the sheriffs involved, confirmed at the Council, ID town hall meeting several weeks ago that the names of the two deputies had already been published in social media.
Two separate sources in Council, Idaho have contacted LibertyFight.com and confirmed this information – and much more, so we are sharing it today.
LibertyFight.com does the job that the compromised, controlled corporate media refuses to do.
The first is Deputy Brian Wood. He is pictured to the left. There are more photos of him below. On September 9, 2013, Wood was switched to full time employment with the Adams County Sheriff's office. Ironically, at that same meeting, Adams County Comissoner Mike Paradis, brother in law of Jack Yantis, proposed a raise for the deputies. [ records here.] Brian Wood is actually an FBI-trained SNIPER and an elected GOP Republican Party official!! More on that below.
In July 2011, when he worked as an officer for the McCall, Idaho Police Dept., Brian Wood was accused of roughing up a 79-year old man!Rodney T. Whaley filed a civil rights lawsuit over the incident, in which he claimed he was "forcefully seized by the arms and slammed to the hood of a police car, causing him to lose consciousness." The Boise Weekly reported "Whaley was taken by ambulance to St. Luke's Hospital in McCall and was later booked into the Valley County Jail for resisting and obstructing officers. The charges were later dismissed." Despite initially demanding a jury trial, Wood and the city backed down and paid up. Wood left the department and the city paid out $14,500 to Whaley in order to settle the claim.
Information on the lawsuit can be found here: Whaley v. Wood et al
Filed: November 22, 2011 as Case Number: 1:2011cv00577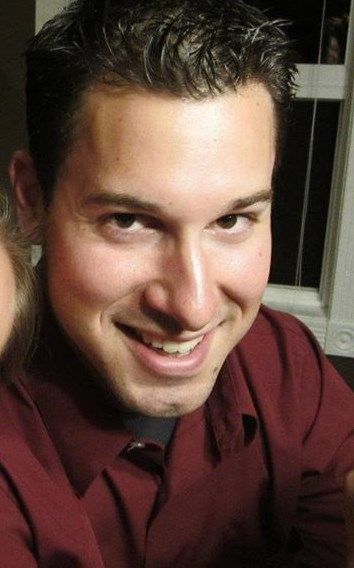 Defendant: Brian Wood , McCall Police Department , City of McCall and others
Plaintiff: Rodney T Whaley
Cause Of Action: Civil Rights
Court: Ninth Circuit Idaho – Idaho District Court
Type: Civil Rights – Other Civil Rights
Now on to his politics. Brian Wood. (pictured again at right) was elected as GOP 'precinct committeeman' on May 26, 2014 in Ada County, Idaho, for Precinct 2116. The official election results are
here
, the sample ballot with Wood's name is
here
(towards the bottom right.) Wood won the election with a vote of 68-32, over 'Freedom Foundation' lobbyist Parrish Miller. The Idaho Statesman also
reported
on it. My source told me that Wood and his wife served on the Ada County GOP Central Committee in 2008, and that, get this, Wood was a big Ron Paul for president supporter. This is confirmed fact. The source in retrospect said they don't know if Wood was a plant, sent in to spy on others.
Wood testified In an Idaho Senate State Affairs Committee hearing on January 11, 2008, advocating S1381, to allow students to carry concealed weapons on university campus The record states: "Brian Wood stated he is a firearms instructor and that he supports S1381. Mr. Wood said typically there are only two people in a crime, the criminal and the victim. Most criminals are deterred by the presence of law enforcement, they will either wait or go somewhere else. On college campuses students are basically 'sitting ducks'. At the Appalachian Law School incident the students were carrying, but it was against school policy. The criminal was stopped by students who were armed. The law does not prohibit a student from carrying, the school policy prohibits it." [here.]
Earlier this month, LibertyFight.com broke the story that the Adams County Sheriffs have received
extensive training from the U.S. Department of Homeland Security
, (both online and in person classroom courses) and also took part in
active shooter training drills paid for by DHS
. Despite being outlined in multiple official Adams County records, Sheriff Ryan Zollman lied at a town hall meeting when he was asked about this, denying that his deputies were trained by DHS. LibertyFight.com contacted the sheriff to ask why he denied the admitted federal DHS training when it's admitted extensively in official documents, but as yet received no response.
Brian Wood is also very proud of his FBI sniper training, posting photos of it on his Facebook page. You can browse through his Facebook page but I wouldn't assume it's going to exist much longer, if it's not gone already. I already looked through it and saved anything of interest, but you may find more.
On September 12, 2013,at 9:23PM, Wood wrote "This was day three of the FBI advanced sniper school in Chicago. I've had thousands of hours of weapons and tactical training, and I'd trade most of them for those 3 hours on the stadium roof," (3 'Likes.') [link.]
In response to the sniper photo, one of Wood's friends asked, in a case of creepy foreshadowing, "who you going to shoot with your airsoft rifle, Brain?"to which Woods replied "I wish it was airsoft. Then it wouldn't weigh so much!" A female Facebook friend of Wood named meg roe simply replied"creepy" in response to the photo. Smart girl!
Here Brian Wood posted video of himself participating in a shooting drill.
Lest anyone have doubt that this is actually the same Brian Wood and his real Facebook page, here is a comment in which Wood
posts about a photo of him riding a horse
at work and telling readers who he works for:
"Tyanne, it was one of those, "seemed like a good idea at the time" sort of things. Brian, and Bob, i'm a deputy for Adams County Sheriff."
[August 16 at 8:40am -4 Likes.]
There is an earlier photo of Wood as an officer in McCall Idaho, during his participation in the "police appreciation baskets" program. He is standing forth from left just, left of the woman officer here.
Here Wood posts about helping others , writing "Adams County Sheriff's Office Deputy Hart helping a stranded motorist north of New Meadows. These are some of the best moments on the job."
Here he posts about shooting a coyote, boasting "his heart suddenly exploded," and perching his rifle against the dead coyote for a photo op. "This guy was harassing a mother yak with her newborn last night. Another mamma yak started kicking his butt. I was watching this from 255 yards away when his heart suddenly exploded. So we have one less coyote and one more baby yak!" Wood wrote.
Here he discusses "purchasing my explosives from South America" on August 13, 2012.
Here, he jokes about 'fireweed' while his department uses drug dogs and seizes people's homes under the pretext of the 'war on drugs.'
Enough of Woods for now. Now we will will move on to the second Sheriff,
Cody Roland
. Roland is the guy who, according to my source, has a history of swaggering around acting like a jerk to his neighbors and is confident that he will be exonerated in the Jack Yantis case. When he first moved in to the 'seized' house, Cody Roland walked across the street in plain clothes, introduced himself to the homeowner (who was having a beer with friends) and said he was a deputy. The cop then started to write down everyone's license plate numbers.
Here is the detailed account from a Council, Idaho resident:
Why Adams County Idaho Is Protecting Killer CopsI have been more than patient with this situation, as have my neighbors. I have held my tongue on things I could not provide "proof" for even though I knew they were true. I reached out to the Sheriff and one of the deputies involved personally. I watched the ISP get involved and stay silent I watched the FBI get involved and stay silent. Why is EVERYONE trying to keep those names out of the public eye? Well, this is why. Believe me or not, I do not care. These are things I know whether I can prove it or not.

The house behind me was seized in a highly questionable "plea bargain" with a woman busted for meth. The house was decontaminated, but apparently the banks still would not finance it. The county put it up for public auction. Henry Sorg moved in, painted outbuildings, fixed and added fence, settled in and started raising cows. He was a good neighbor. Friendly, smart, a WW2 vet. After a few months, he was kicked out of the place. I do not know exactly why, I know Henry was terribly upset and claimed they were screwing him. He said they would not even reimburse the money he put into the place. Henry has a very thick accent and can be a little hard to understand on a good day. The day I talked to him about this, he was quite upset also.

Shortly after Henry was gone, a Sheriff's deputy moved in. If you go here you will find that 1290 Mesa Rd, Mesa Idaho is owned by Adams County. Now, addresses around here are… vague. It will not take you to the exact lot, but click around on the lots near where it zooms you and you will find it.

This I cannot prove, but it fits the rest of the story: The county moved the deputy and his family in and financed the house for them.

The deputy is one of the ones involved in Jack Yantis' murder. No one has been staying at that house since the incident, and the deputy remains on paid leave now over 3 weeks later. Meanwhile, black helicopters and Sheriff's rigs come by and check on his place. The community lives with the constant fear of knowing this killer is free as a bird, and the cops terrorize us to protect him. But that is not the scandal.

The cop's wife was a Brown. Daughter of the guy in the middle here. and related to the Undersheriff here.

Got that? The county commissioners hired a son-in-law to be a deputy, then housed him, and financed him. He had relatives all over this area, and felt invincible. He wandered around this neighborhood being a dick to his neighbors, and now he is being shielded from justice because if he goes down, our commissioners and Sheriff's department is all going down with him.

Oh, and a minor detail by comparison, but it goes to verify how tight this boys club had become. This is the other deputy involved, the one who claimed to be a Ron Paul supporter in 2008:http://www.boiseweekly.com/CityDesk/archives/2012/07/27/valley-county-man-alleging-abuse-from-mccall-police-is-paid-claim.

Word is, he lied on his application here in Adams County and when Zollman found out, he did nothing about it.
The source adds:
"The guy behind me is married to a county commissioner's daughter, and probably related to the under-sheriff. They are all Browns. They are living in a house that was seized as part of some kind of plea deal with a woman who went to prison on meth charges. Locals say that whole deal was shady. Her land was split in half, her son got one half, the county got the other. They then "sold" the house to an old guy who put thousands of dollars in improvements in and then they kicked him out. Then the cop and his family moved in. They were there just a few months before this happened, and in that time he had already been hassling his neighbors over bullshit."I was not here when they seized the land, my neighbors have all said it was a very shady deal. If you want to dig into this, I will do what I can to help. [https://664d7d0679df1f6239c3de219f33eb4b95a4ebc6.googledrive.com/host/0B81vPz9o1cyBcjhlc1l5TGgwbnc/Adams.html.] At 1288 Mesa Rd you will see Brandon Gibleau's parcel, his mother was the owner of both parcels prior to her drug conviction. The property where the cop lives is marked as belonging to Adams County. They are not the speediest at updating records, but now I wonder just what kind of deal the guy did get."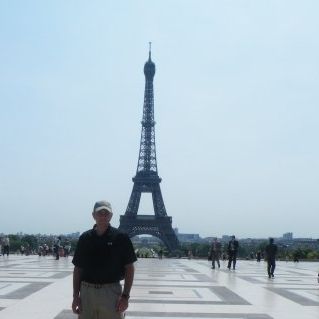 Here is the Facebook Page of "CODY ROWLLAND", ('ROWLLAND' is how he spelled it, but notice the URL says his real name, 'cody roland.' Perhaps to hide from searches from the public. Cody Roland is Facebook friends with Brian Wood. Cody seems to be much more sophisticated in social media than the rest of them; he scrapped 82 mobile uploads two weeks ago and deleted 30 profile pictures a month ago, right after Jack Yantis was killed. To the right is the only picture posted on his Facebook page, so one might assume it is him, although it could be someone else.

By the way, one disgusting note, these people are posting various things on Facebook within days of when Jack Yantis was killed.

Here is Sheriff Ryan Zollman's Facebook Page. For someone who claims that he and his family is being threatened, he sure doesn't take basic common sense precautions to provide them privacy. Unbelievable. I don't, by the way believe that the sheriff has received death threats at all. I e-mailed Zollman earlier this month asking him several pointed questions, including why, as Sheriff, hasn't he prosecuted any of these alleged death-threaters. He has refused to reply. That in itself, especially if the accusation threats were true, is proof enough that Zollman is completely incompetent. He has the state and federal governments backing him up with full force and yet he cannot even prosecute alleged people who have threatened his and his family's lives? That is beyond absurd on the face of it. Do a search for 'threats on the internet' and you will, within seconds, find hundreds of thousands of cases that have been prosecuted and people arrested.

As far as other places where these two officers have been named; The following comment was posted via Facebook over two weeks ago on an Idaho Statesman article entitled

Protesters march against the shooting of Council rancher Jack Yantis

.

Jason Patrick wrote: "Now that i have been here in Council Idaho, the community where Jack Yantis was killed by police….I believe the names of the officers involved are Brian Wood and Cody Roland. I believe Brian Wood has some skeletons in his closet from a prior department. I believe Sheriff Ryan Zollman may have found out Brian Wood lied on his application for employment and didn't do anything about it. I believe some of the citizens in this town are afraid to say what needs to be said. I believe the officers body camera footage needs to be at least partially released to validate it exists. I believe if it doesn't exist there is enough evidence to charge the officers."
Like – Reply – 6 – Nov 14, 2015 5:25pm

The Idaho Statesman did not delete the comment.

The sheriffs were also named here in this discussion thread at 24hourcampfire.com.

By the way- I've posted the screenshots before. We are 'watching the watchers.' The State of Idaho has been lurking at my sites for weeks reading through all my Jack Yantis Archives (along with many other states and local governments, as well as international govts.) The Yantis family lawyer is following me on Twitter. I've got screenshots of all of it. We also know that the Sheriff knows who my sources are. They are good righteous people, and if anything happens to them – any harassment or harm whatsoever- in your podunk shit town, your goose is cooked. I've given my sources names to others whom I trust in the alternative media who will release it all in a heartbeat if need be.

Glory to God in the highest and may the soul of dearly beloved Jack Yantis rest in peace. And may the perpetrators of this horrific crime repent for their own sake, and be properly prosecuted and brought to justice.

"Try to learn what is pleasing to the Lord. Take no part in the fruitless works of darkness; rather expose them, for it is shameful even to mention the things done by them in secret; but everything exposed by the light becomes visible, for everything that becomes visible is light. Ephesians 5:10-13

You can find the LibertyFight.com Jack Yantis Archives here.

EPN2