This Week's Corrupt Cops Stories
We inadvertently missed a week last week, but the corrupt cops didn't. Let's get to it: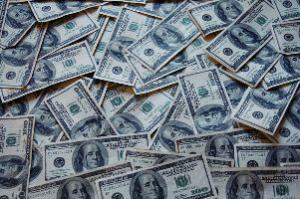 In Hanford, California, 
a Hanford police officer was arrested May 3
on drug charges. Officer Ernesto Servin, 30, was arrested when he arrived for work at the police department and police found Oxycontin, methamphetamine, and marijuana in his car. Authorities suspect he got the drugs from arrests he made and cases he worked as a Hanford Police officer. He is charged with falsifying police reports and drug possession. He resigned from the department the same day.In Newark, New Jersey, 
a former Newark police officer was convicted last Friday
 of shaking down drug dealers for cash, guns, and dope. Darious Smith was indicted in 2004 along with half a dozen other Neward police officers, and a jury found him guilty of conspiracy to commit official misconduct, official misconduct and theft. Five witnesses, including a former patrol partner, testified that he stole cash from dealers and planted guns and drugs on them.
In Miami, a former Hialeah Gardens police officer was convicted Monday of ripping off marijuana dealers and selling their stashes. Lawrence Perez, 44, and four other area men stole 10 pounds in one faked traffic stop and 14 pounds in another. They were also plotting to hit a major marijuana grow, but the FBI, DEA, and Miami-Dade police were onto them by then. Perez, a former detective, is looking at up to 40 years in federal prison. He will be sentenced July 26.
In Hartford, Connecticut, a former New York police officer was sentenced last Friday to 37 months in federal prison for taking bri
bes to let a drug courier go unmolested through a New York airport. Former Westchester County police officer Michael Brady, 36, took $20,000 in payoffs from drug dealers. He had earlier pleaded guilty to charges of extortion and receiving a bribe. Brady had been assigned to the Westchester County Airport, where a drug dealer regularly passed traveling between Connecticut and Florida. Brady went down after the dealer got caught up in a federal investigation of his oxycodone smuggling ring.
In Brownsville, Texas, a former reserve law enforcement officer was sentenced Monday to 13 year in federal prison after he was caught coming over a bridge from Mexico with 20 pounds of cocaine and heroin. Mercedes Perez, 55, was a Nueces County Constable's reserve officer when he got caught. He was convicted of conspiracy to possess with the intent to distribute heroin and cocaine and possession with intent to distribute heroin and cocaine.