This Week's Corrupt Cops Stories
There's something fishy in a Virginia evidence room, a Louisiana deputy gets in trouble for peddling fake weed, three suburban Chicago cops were running a dirty racket, an NYPD cop gets himself arrested, and a Miami cop gets himself convicted. Let's get to it: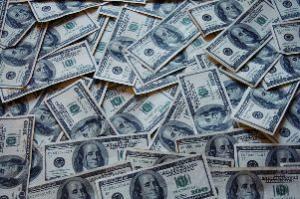 In Quantico, Virginia, evidence has gone missing from the police department evidence room, an outside audit revealed. Among the missing items are $1,000 in cash, marijuana, and a Sig Sauer handgun. The audit also showed a 12-gauge shotgun and a .45 caliber pistol in evidence, but no documentation telling from where they came. The town council has required some police to take polygraph tests, and the Virginia State Police Bureau of Criminal Investigations is investigating.
In Jefferson, Louisiana, a Jefferson Parish sheriff's deputy was fired last Thursday when a Sheriff's Office investigation determined that he had been selling synthetic marijuana online after it was outlawed in Louisiana. Scott Sigur is alleged to have made at least three sales of the synthetic cannabinoid JWH-018 after it was banned in August 2010 and to have profited to the tune of $50,000 to $80,000. The sheriff said that the results of the investigation had been forwarded to the district attorney's office and that criminal charges were pending.
In Schaumberg, Illinois, three Schaumberg police officers were arrested last Wednesday on charges they robbed drug dealers and sold their wares. Officers John Cichy, 30, Matthew Hudak, 29, and Terrance O'Brien, 47, are accused of stealing dealers' stashes while executing search warrants, then reselling the cocaine, heroin, and marijuana, and pocketing the cash. The dirty trio went down in a DEA investigation that included an informant who wore a wire. They were caught on surveillance video and audio recordings robbing local dealers of drugs and cash as they executed search warrants on homes and cars. They would take the drugs to a storage locker, where a fourth man would pick them up and sell them. Police recovered 275 grams of cocaine from the locker. All three are on leave pending the outcome of the criminal investigation. They are charged with a string of crimes, including burglary, manufacturing or delivering between 100 and 400 grams of cocaine, official misconduct and theft between $10,000 and $100,000 in a school or place of worship. At last report, they were all behind bars on $750,000 cash bail.
In New York City, an NYPD officer was indicted last Thursday on charges he falsified paperwork to cover up his involvement in an illegal search and arrest. Officer Isaias Alicea is charged with 10 counts of offering a false instrument for filing and two counts of official misconduct. According to the District Attorney's Office, the charges result from a February 2012 drug sales case in which the charges have been dismissed.
In Miami, a Miami police officer was convicted last Friday of planting drugs on suspects, stealing money from drug dealers, and lying to investigators. Sgt. Raul Iglesias, 40, was convicted of eight charges following a two-week jury trial. Evidence at his trial showed that he planted cocaine on one suspect and stole drugs and money from others. Other evidence showed that $800 went missing from a box of money Iglesias thought was drug profits. In fact, the money was an FBI plant. Four detectives in his unit testified against him. He's looking at up to 20 years in prison when he is sentenced in March.