This Week's Corrupt Cops Stories
In Yuma, Arizona, a US Customs and Border Patrol officer was arrested last Thursday on money laundering charges. Officer Lauro Tobias, 59, went down in a sting operation last August in which he transported a bag containing a large amount of cash he believed to be drug profits from Las Vegas to Phoenix. He was snared by the Southern Arizona Corruption Task Force, made up of numerous federal agencies and prosecutors.
In Fresno, California, a former Hanford police officer was sentenced last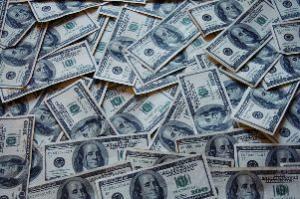 Wednesday to six months in jail for selling drugs while in uniform. Ernesto Servin went down after prosecutors received an anonymous tip he was selling drugs on the job, and undercover investigators found drugs in his patrol car. During his trial, prosecutors said he was stealing drugs from dealers and selling them to addicted women with whom he hoped to have relationships.
In Houston, Texas, a former Harris County's sheriff's deputy was sentenced Monday to 46 months in federal prison for conspiring to steal drug loads from dealers and split the proceeds with others. Richard Nutt, 45, had pleaded guilty last month. He went down in a 2010 sting after the Houston Police heard that members of law enforcement were robbing drug shipments in the area. Nutt agreed to conduct a bogus traffic stop of what he thought was a drug dealer's car and pretend to arrest him, while his co-defendants took the vehicle with the drugs. He was arrested after the rip-off went down and found with the package of fake cocaine stolen in the rip-off.