This Week's Corrupt Cops Stories
Dirty cops go down in Miami and New York, so does a jail guard in DC, and a Long Island dope squad's problems continue to mount. Let's get to it:
In Southampton, New York, drugs have gone missing from the police department evidence room. Crack cocaine, prescription pain pills,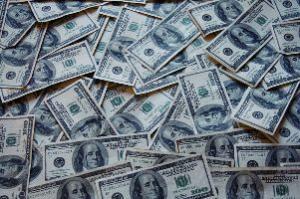 marijuana, and other drugs tied to a now disbanded Southampton Police Department drug unit are gone. An internal investigation is now underway. The drug unit was disbanded after unit supervisors, including current Police Chief Robert Pearce, allowed a member addicted to pain pills to return to duty with only a doctor's note. Prosecutors have so far dropped three cases where the evidence has gone missing.
In Washington, DC, a DC jail guard was indicted last Friday for smuggling marijuana and other drugs into the jail. Guard Jonathan Womble was arrested last month after a police dog detected the scent of marijuana inside his work locker while the dog's handler was going to the bathroom. Upon investigation, local authorities found that Womble had been working with another man, who supplied with drugs to be delivered to a prisoner. That man has been arrested, too. Womble faces charges of distribution of marijuana, cocaine, and heroin.
In Detroit, a former Highland Park police officer pleaded guilty last Friday to taking money from people he thought were drug dealers to protect their shipments. Craig Clayton, 55, is one of four Highland Park officers charged last year with accepting bribes, conspiring to distribute cocaine, and carrying a firearm in the furtherance of a drug crime. In a plea bargain, he copped only to a single count of conspiracy to commit extortion. He's looking at up to 20 years in federal prison when sentenced. The case against the rogue cops began in August, when two of them arrested a man for carrying a firearm. They beat him and stole his money and jewelry, then told him if he paid them money, they could make the charge go away. The Highland Park police chief received a complaint, and the man agreed to work with investigators. He then delivered $10,000 in cash to the two officers, who then failed to show up for his arraignment. Then, the officers agreed to help the man with drug trafficking, and that's when Clayton entered the picture. In January, he drove a car containing what he thought was two kilos of cocaine and accepted $1500 cash from an undercover FBI agent for his services.
In Miami, a former Miami police sergeant was sentenced last Friday to four years in federal prison for planting cocaine on a suspect, stealing drugs and money from other suspects, and lying about it to investigators. Raul Iglesias, 40, was convicted in January of eight counts, including two civil rights violations, conspiracy to possess and possession with the intent to distribute cocaine and crack cocaine, obstruction of justice, and making false official statements. He must also do three years probation when he gets out of prison.