This Week's Corrupt Cops Stories
If it weren't for crooked cops in the Land of Lincoln, this space would be blank this week. Instead, we have an Illinois corrupt cops twofer. Let's get to it: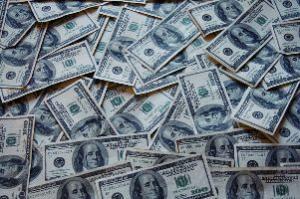 In Caseyville, Illinois, the Caseyville police chief was arrested last Wednesday on charges he kept a seized drug vehicle for his own use. Chief JD Roth faces two felony counts of official misconduct, and prosecutors have told town officials to keep him away from criminal investigations because his lack of credibility would hurt cases. Casey had been suspended in March after village records showed he had not sold the seized 2003 Dodge Ram pickup, but instead kept it for his own personal use. To add insult to injury, Roth also billed the village $6,000 for maintenance for the truck.
In East St. Louis, Illinois, an East St. Louis police detective was indicted last Friday, one of seven people accused of operating a cocaine distribution ring. Detective Orlando "Monte" Ward is charged with possession and conspiracy to possess more than five kilograms of cocaine. The 12-year police veteran was being held in jail pending a bond hearing set for Wednesday.