This Week's Corrupt Cops Stories
A pair of Indiana prison guards get in trouble over weed in separate incidents, a Florida deputy is apparently having way too much fun, and an Alabama cop gets nailed in a cocaine sting. Let's get to it:
In Chesterton, Indiana, an Indiana state prison guard was arrested last Tuesday after being caught reporting to work with nearly three-quarters of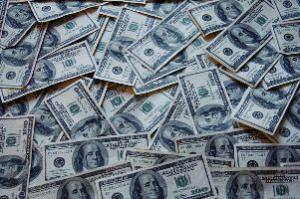 a pound of marijuana. Marcus Crenshaw, 27, went down after being stopped and searched as he reported for work. He is charged with one count of marijuana trafficking and is now lodged at the LaPorte County Jail. He has also been suspended without pay.
In South Bend, Indiana, an Indiana state prison guard was arraigned last Thursday on charges he had a marijuana grow-op in his home. The charges against Kenneth Bell, 26, came after police raided his home and found a dozen pot plants in the basement, along with other "drug-related materials." He is facing charges of marijuana possession and distribution. There is no indication it is connected with his job.
In Fort Lauderdale, Florida, a Broward County sheriff's deputy was suspended without pay last Friday for allegedly having sex while on duty, dating escorts, and allowing the use of drugs in his presence. Deputy Michael Hennessey came under the spotlight in February, when an ex-girlfriend ratted him out. Since then, he has been under surveillance, and investigators also used undercover officers and confidential informants to try to nail him. The investigation revealed that he was in constant contact with his live-in girlfriend, "a known escort and drug user and dealer." A Friday search warrant said investigators were looking into the possibility he had committed two felony crimes, possibly conspiracy to deliver cocaine and illegal use of a two-way communication device to facilitate a felony.
In Pritchard, Alabama, a Prichard police officer was arrested Saturday after trying to buy five kilograms of cocaine in what turned out to be a sting operation. Officer Edmund Burke is now charged with trafficking cocaine, possession of a controlled substance, and possession of marijuana. He has two previous arrests, one for interfering with custody in 2000 and one for possession of a controlled substance in 2006.