This Week's Corrupt Cops Stories
This week, we have a trio of jail guards gone bad, as well as another cop with a pain pill problem and sticky fingers. That's a bad combination. Let's get to it: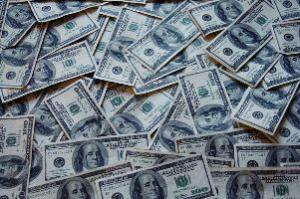 In Miami, a Miami-Dade jail officer was arrested last Friday on charges he smuggled drugs and cell phones into the Miami-Dade County Jail. Officer Lavar Lewis, 27, also known as "The Love Doctor," went down after a 19-month investigation into persistent smuggling at the jail. At least three other jail guards are under investigation in the ongoing probe. Lewis, a day shift officer since his hire in November 2008, has been suspended since September 2013. He was charged with unlawful compensation and conspiracy to introduce contraband into a jail and was being held Friday night at the Turner Guilford Knight Correctional Center in West Miami-Dade.
In Honolulu, a Halawa prison guard was arrested Monday on charges he was smuggling methamphetamine into the prison. James Sanders III was indicted by a federal grand jury after an FBI investigation. The indictment accuses him of distributing at least five grams on one occasion and at least 50 grams on another. He is charged with two counts each of distributing methamphetamine, conspiring to distribute and possess with intent to distribute methamphetamine, and bribery. He's out on bond already, but forbidden from working in any prison.
In Baltimore, a jail guard was sentenced last Wednesday to 3 ½ years in prison for her role in a vast drug-smuggling operation at the Baltimore City Detention Center. Adrena Rice is one of nine jail guards who have pleaded guilty in the conspiracy. She admitted to smuggling contraband including marijuana and prescription pills into the lock-up. She had copped to one count of racketeering conspiracy.
In Price, Utah, a former Carbon County sheriff's deputy was sentenced Monday to 30 days in jail for stealing drugs out of the evidence room. Christopher Howard Basso, 38, must also undergo substance abuse treatment and limit himself to one doctor and one pharmacy. Basso was put on leave in January 2013 after failing two drug tests, but suspicious colleagues noticed he was continuing to enter the sheriff's office without permission and set up a surveillance camera that caught him breaking into the evidence room. In a plea bargain, the 13-year veteran copped to possession of a controlled substance, tampering with evidence, and trespassing.