Police State Monday: Cops Smash Handcuffed Boy Through Glass Window, Retroactively Get Warrant After Violent Raid On Wrong Address, And MORE
Every Monday, the Angel Clark Show is dedicated to highlighting police abuses.
[spreaker type=standard width=100% autoplay=false episode_id=4531156]
Today we discussed:
In a recent 5-4 ruling, the U.S. Supreme Court set the legal precedent which allows police to initiate traffic stops based solely on anonymous tips. The Navarette v. California decision was so dangerous that one Justice called it "a freedom-destroying cocktail."
Meaghan Ybos was 16 years old when she walked into her Tennessee home to find a masked man with a knife who was there to rape her. Ybos did what most people would do in this situation, dialed 9-1-1. Of course the cops aren't able to be there to prevent the rape, but Ybos was counting on them to investigate it.
A SWAT team spent hours firing "mortars, grenades, and teargas canisters" at an empty home.  The 4-hour siege destroyed windows, doors, and walls and left the home in ruin.  The suspect didn't even live at the address, and the innocent homeowner was left homeless for months and ultimately was stuck with over $100,000 in repair bills, which the responsible parties have refused to pay.
Federal agents violently raided a tobacco shop, unnecessarily broke down a door, tampered with surveillance cameras, and allegedly cracked a woman in the neck with a rifle stock.  In the process, they also raided a neighbor's home, only to later cover their tracks by acquiring a warrant retroactively.  The carnival of injustice was completed when witnesses were ordered to recant their stories under penalty of law.
A torturous "punishment" session turned fatal for a mentally-ill prisoner, when prison guards forced him to stand in a tiny shower stall while being blasted by scalding hot water until his skin began to shrivel away from his body and he died.  Fellow inmates say he begged for his life before collapsing in the shower.
When roughly 10,000 gallons of chemicals leaked into a West Virginia watershed this January, Governor Earl Ray Tomblin declared a state of emergency. Officials shut down schools, deployed the National Guard, and rallied volunteers to bring water and support to the 300,000 people without potable water. But in the state's emergency response, there was one group that many forgot: the 429 prisoners locked in Charleston's overcrowded jail, who were entirely dependent on the state to provide them clean water.
Police arrested and charged a man with a crime because he hung an American flag upside down on his own property.
An investigation regarding the in-custody death of a mentally ill man has revealed that police tasered him a total of 16 times while shackled.  Video shows that police used the taser as a compliance tool in a jail cell and were laughing during the incident.  The man was also tased repeatedly as he was taken to court and then to the hospital, until he died.
Teresa Harris is a mother looking for answers. She says her six year old, Kingston Harris, has bruises all over his chest and back stemming from an incident involving police at Niblack elementary. "Three officers in a room with my son locked and they had my son in a full Nelson," Harris said.
With tensions apparently high following the fatal shooting of a state trooper, Michigan State Police Trooper Timothy Wagner claims he was being extra cautious when he drew his firearm and pointed it at an 18-year-old woman during a traffic stop last month. The incident, caught on Wagner's dash cam, sparked allegations of excessive force and a formal investigation. Though no criminal charges were ever filed, even St. Joseph County Prosecutor John McDonough said in a statement that what he heard come out of the trooper's mouth made him "sick to my stomach."
Richard Humphrey, 26, of North Ridgeville, Ohio was sentenced to 29 months in prison for selling pirated copies of movies in 2010. Once in prison, Humphrey was a bit surprised when he sat with other prisonsoners watching clearly pirated movies shown by the state. One can certainly understand his confusion, particularly when it came out that prison officials had knowingly used pirated movies like "Ride Along" and "The Wolf of Wall Street" before they were released on DVD.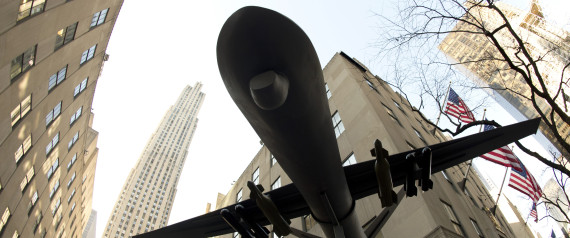 New York City police commissioner Bill Bratton expressed his support Tuesday for the use of drones as a potentially reliable tool to help monitor and reduce crime in the city, calling the unmanned devices "extraordinarily effective."
The 14-year-old boy sat on the stoop of the Hookah Shop in the Bronx, blood pouring from his chest and filling his lungs, and thought: This is what it's like to die. Moments before 11 o'clock Saturday night, the boy, Javier Payne, had been smashed through the store's plate glass window by a police officer who had stopped him after an altercation with a man on the street, witnesses said.
A million dollars appears to be missing in records of San Diego Police Department funds seized from drug runners and other criminals, and the department is seeking an audit after U-T Watchdog spotted the issue.
Audra West was vacationing in Fort Lauderdale last month when she was arrested on a charge of disorderly conduct. A day later, the Texas hairdresser was taken to the Broward Sheriff's Office north jail in Pompano Beach. That's where she alleges she was beaten up by corrections deputies. "I went into jail with no bruises and I came out covered in bruises," West told Local 10 in a Skype interview from her home in Texas.
A Pottawattamie County man says he's still recovering from a brutal beating he took at the hands of the SWAT Team.  But even investigators agree false claims started the whole incident.  Now, the man is suing the sheriff's department for using excessive force.
The Angel Clark Radio Show Is Produced By Famous Dave In the Studios of Radio freedom.
Who is Angel Clark?
Angel Clark is a talk radio host, a syndicated writer, an activist and lover of Liberty.
With her unique, fast-paced, witty sarcasm Angel Clark brings you the news of the day with a creative individualist twist.
She has appeared on numerous televised news sources. Her writings have been featured in both local and national avenues. She has been interviewed by numerous talk show hosts over the years. She has been a guest speaker at rallies and has interviewed hundreds of guest including presidential candidates.
Angel writes for numerous sites including Examiner.com, noarmycanstopanidea.com and her own personal website SussexCountyAngel.com or on radiofreedom.us
You Can Hear The Angel Clark Show LIVE
Mon. – Fri. 5PM to 7PM EST. on RadioFreedom.us
See you in the chat ROOM!