Police State Monday: Cops Raid Wrong Home — Hold Autistic Son At Gunpoint, Police Chief Used Activist Information To Make Accounts On Porn Sites, AND MORE
Every Monday, the Angel Clark Show is dedicated to highlighting police abuses.
[spreaker type=standard width=100% autoplay=false episode_id=4620095]
Today we discussed:
Gun-wielding, black-suited law enforcers busted into a home with a battering ram, terrifying everyone inside and leaving one man dead. Newly released helmet-cam video of the incident shows in graphic detail how this violent no-knock raid produced yet another casualty in the vicious War on Drugs.
Embattled Fountain Hill police officer Grady Cunningham has resigned. In exchange for his resignation, which became effective Friday, borough council agreed to pay Cunningham $35,000 and give him a "neutral" reference. Cunningham was fired in February 2013 after he allegedly used excessive force on a suspect in June 2012 in the police department's holding cell.
As the Department of Defense continues to flood America's local police departments with military equipment, some cops are letting the propaganda and the free toys go to their heads.  One sheriff in Indiana let out a disturbing admission that he views America as a battlefield — making it imperative, in his opinion, to equip his deputies with gear fresh out of the hands of U.S. soldiers fighting overseas.
An investigation by 8News Investigative Reporter A.J. Lagoe exposes Richmond's Public Housing Police Department playing by its own rules and making arrests—where they have no right to make them. VCU professor Jayasimha Atulasimha was pulled over by police. "I was just pulled over for whatever, a wrong turn," he says. But this story is not about a driver's wrong turn. It is about the wrong turn Richmond's Public Housing Police Department took at its very inception.
A Sunset Reserve Police officer has been arrested and booked with malfeasance. Police Chief Alexcie Guillory Sr. tells The Daily World his department arrested reserve officer Ronald Anthony Duplechain Jr., of Port Barre, Sunday for allegedly tampering with evidence and theft of prescription pills.
Erica Noonan, 31, is suing the city and Police Officer Carlos Becker, who's accused of pulling her over because he found her attractive, using a cell phone to video tape her rear end while she was handcuffed at a precinct, and pressuring her into a date by promising to clear up her case. The lawsuit also names a slew of other violations.
The Clay County Sheriff's Office has arrested the wrong person. This time, the sheriff's office extradited Ashley Nicole Chiasson, a 28-year-old single mother of two, from her home state of Louisiana in January and jailed her for 28 days before being convinced they had the wrong person.
A police chief in western Wisconsin is being accused of using a Tea Party activist's personal information to open accounts on pornographic, dating and insurance websites, after the activist filed a federal lawsuit against the chief.
A woman says that after delivering her baby naturally at home, she received multiple visits from social workers to her home requiring her to prove that her baby was healthy and under government-approved medical supervision.
A prominent figure in Utah says that his children had guns pointed at them during a violent police raid to investigate an alleged white-collar crime. "If they'll do it to me, they'll do it to anybody," said former Utah Attorney General Mark Shurtleff.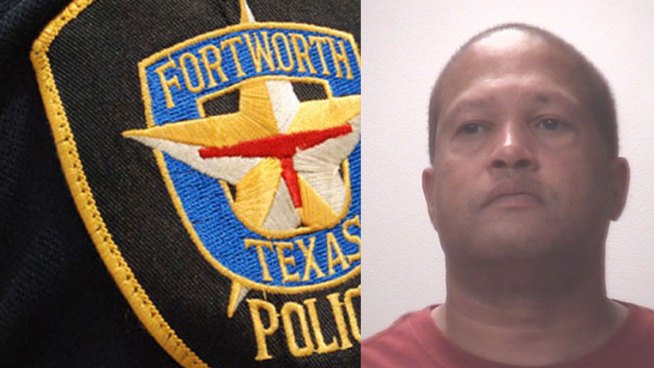 A Fort Worth police officer who was arrested Monday on charges that he assaulted his wife last month at their Arlington home said in a recorded tirade that she needed to be "cut by a razor, set on fire, beat half to death and left to die," police said.
The deputy described beating inmates unprovoked, slapping them, shooting them with a Taser gun and aggressively searching them to pick a fight — something he learned "on the job." He would huddle with other jail guards to get their stories straight and write up reports with bogus scenarios justifying the brutality. If the inmate had no visible injuries, he wouldn't report the use of force, period.
An Edison police officer facing the loss of his job for seeking sex from a woman he met during an emergency call has filed suit against the department, demanding his return to duty and the dismissal of the charges against him.
An Alexandria Sheriff's Office deputy accused of sexually assaulting a female inmate has been fired.
The front door to Barbara Thomas' home in Cashmere Gardens was damaged and her outdoor garden lights outside were crushed into tiny pieces. Inside her home several items were broken and knocked off the walls. Thomas said it was a result of Houston police officers who came to her door to search for drugs. The problem is they were at the wrong house.
A woman has sued an Arlington police officer, claiming he body slammed her and punched her during an arrest. Vanessa Aguilar sued Officer Joel Rangel in her lawsuit filed on Thursday in federal court, alleging excessive force. She also is suing a second officer, identified as Jane Doe.
An Oregon man named Jermaine Robinson filed a federal lawsuit on Thursday, alleging that two Hillsboro City police officers physically assaulted and tasered him in 2012 after racially profiling him and stopping him for "bicycle violations."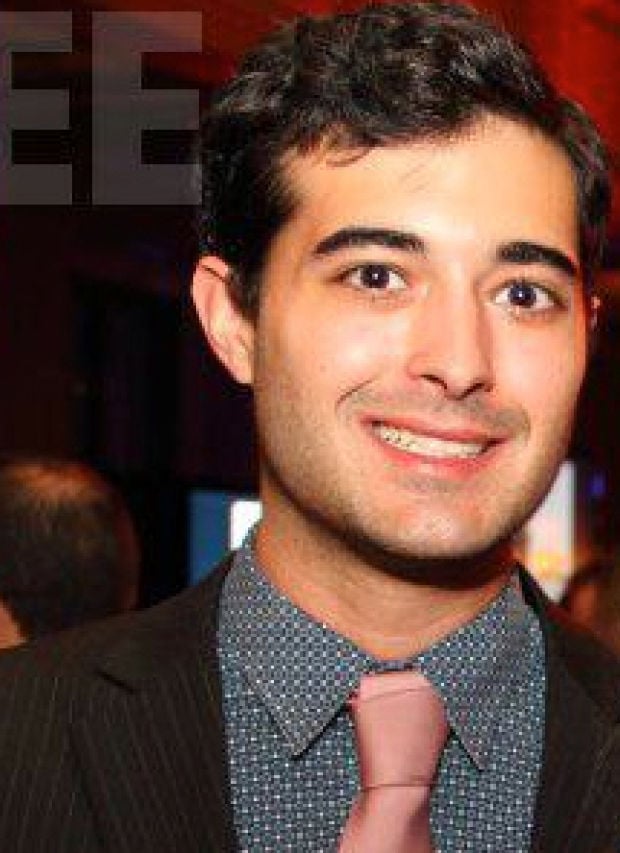 A man who said he used his iPhone to record St. Charles police interacting with an upset woman has filed a civil rights lawsuit claiming that officers illegally detained and assaulted him, and erased the video from his phone.
A Salt Lake City police officer has been placed on leave after refusing an assignment to work at a gay pride parade.
Authorities won't file charges against a Pennsylvania state trooper who shot and killed his pregnant wife at their suburban Philadelphia home.
You or one of your kids may have appeared on video on a pornographic web site.  A Fox 2 investigation led to the discovery of a police officer behind it.   Videos of men going to the bathroom began spreading across the United States until Fox Files investigator Chris Hayes traced them to a gas station bathroom in Chesterfield.
Villa Hills has agreed to pay former police chief Dan Goodenough a total of $120,000, according to a settlement agreement. Goodenough, a 27-year member of the Villa Hills Police Department, retired after a disciplinary hearing in March. He had been suspended without pay since March 5, shortly after Mayor Mike Martin filed a 64-page complaint against Goodenough. In the complaint, Martin concluded "that probable cause exists of inefficiency, misconduct (rude behavior), insubordination, violation of the law and violation of city policies, including police department policies," sufficient to seek Goodenough's dismissal.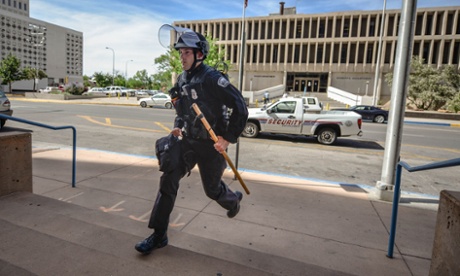 The city of Albuquerque must pay more than $6m in connection with the wrongful death of a man with schizophrenia killed by Albuquerque police, a New Mexico judge ruled Tuesday. In her detailed findings of fact, district court judge Shannon Bacon said officers were not acting in self-defense when they punched and shot Christopher Torres, 27, in his backyard in 2011.
City investigators wrongfully accused a black man of being an illegal taxi driver after they spotted him dropping off his wife at work, believing she was a white livery cab passenger, a lawsuit charges.
University of the Incarnate World sophomore and varsity soccer player Julia Wilson was asleep in her Joeris Hall dorm room when loud voices and knocking at her door awakened her after midnight on Oct. 12, 2013. Wilson had fallen into a deep sleep around 8:30 p.m. after returning to campus on the team bus after an away game in Corpus Christi earlier that day. "I was sound asleep and heard all this noise outside my door, and I was still not awake, really, when I head 'Police!' and 'We're going to key in' as I got up to answer the door," Wilson, then 19, said in an interview.
A U.S. court has made a disturbing ruling in favor of abusive and invasive federal checkpoint procedures. The ruling established that TSA agents may read travelers' private documents, threaten arrest for noncompliance, and lie about surveillance video without recourse.
A family is upset after a police officer pulled up to their home, and within seconds without warning had pulled his gun and shot the family dog that was contained inside an invisible fence on its owners' property.
The Angel Clark Radio Show Is Produced By Famous Dave In the Studios of Radio freedom.
Who is Angel Clark?
Angel Clark is a talk radio host, a syndicated writer, an activist and lover of Liberty.
With her unique, fast-paced, witty sarcasm Angel Clark brings you the news of the day with a creative individualist twist.
She has appeared on numerous televised news sources. Her writings have been featured in both local and national avenues. She has been interviewed by numerous talk show hosts over the years. She has been a guest speaker at rallies and has interviewed hundreds of guest including presidential candidates.
Angel writes for numerous sites including Examiner.com, noarmycanstopanidea.com and her own personal website SussexCountyAngel.com or on radiofreedom.us
You Can Hear The Angel Clark Show LIVE
Mon. – Fri. 5PM to 7PM EST. on RadioFreedom.us
See you in the chat ROOM!