Police State Monday: Cops Shoot 6-Yr-Old's Dog In Her Yard In Front Of Her, Chokehold Man For Not Paying Subway Fare, And MUCH MORE
Every Monday, the Angel Clark Show is dedicated to highlighting police abuses.
Today Angel discussed:
[spreaker type=standard width=100% autoplay=false episode_id=4787902]
A family says that while rounding up their loose puppy, a police officer arrived and shot it in the head, in its own yard, in close proximity to several onlookers, the owner, and a horrified child.
A man may never walk again after he was shot in his driveway by a constable who had showed up to his home regarding unpaid parking tickets. Kevin McCullers, 38, was just about to make a trip to go buy some morning doughnuts when his life changed forever.  Around 7:30 a.m. on July 17th, McCullers got into his car, opened his garage door, and put his car into reverse gear.  As he backed out of the driveway, his girlfriend abruptly heard gunshots ring out.
It is helpful to examine how the American media subtly influences audiences toward tolerating oppression when they should be resisting it.  Illustrating this point, two major cable news hosts devoted airtime toward denigrating citizen activists' efforts to hold the government accountable.
Orange County, Florida sheriff's deputies waging an armed raid for a suspected pot dealer entered a family's home guns blazing and shot a teen girl and her dog, only to find out the suspect they were looking for hadn't lived in the home for weeks — despite their claim to have "surveilled" the home extensively prior to the raid. All the cops ended up finding was some perfectly legal ammunition and some pot seeds and marijuana paraphernalia. All charges against the suspect were later dropped, but their dog is dead and his sister lives with horrible back pain due to the deputies' murder attempt.
There has been no shortage of community outrage in the days since the death of Eric Garner, a 43-year-old father of six suspected of selling loose cigarettes, during a violent, videotaped arrest in Staten Island last week. Mayor de Blasio delayed his vacation and called the circumstances "very troubling," while NYPD Commissioner Bill Bratton said "this would appear to have been a chokehold," an illegal maneuver.
Preacher after preacher stepped up to the pulpit at a sweltering Brooklyn church on Wednesday to express fury at the city's police force during the funeral of Eric Garner, who died soon after police put him in a banned chokehold.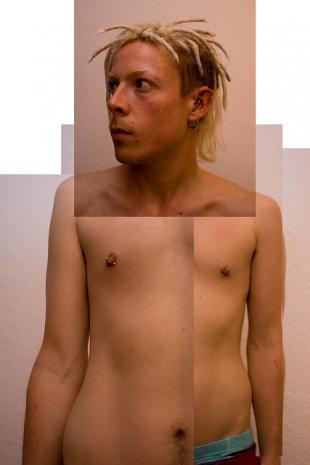 There is a disturbing child pornography case out of Nebraska that also raises some challenging legal questions. Jeffrey Anderson, who entered a conditional guilty plea for one count of distributing child pornography, after digitally editing a photo of a naked adult woman having sex and replaced the face with that of an 11-year-old girl. He then sent the girl the photo. The Eighth Circuit upheld his 10-year sentence in rejected the conditional challenge to the charge.
Federal investigators found police repeatedly violated civil rights in New Jersey's largest city, Newark, and recommended an independent monitor to oversee changes, the U.S. Justice Department announced on Tuesday.
An Iowa sheriff's deputy accidentally fired his gun into the car of a man who suffered an apparent medical incident while driving.
Several videos posted online appear to show a New York City police officer using a chokehold on a suspected farebeater in an incident that took place just days before Staten Island resident Eric Garner died during a similar arrest last week.
Also check out:
Cops Claim they Beat This Man Down to Save Him From a Drive-By Shooting
An Michigan man was left hospitalized after a run in with Ecorse police Monday morning.
Man Awarded $1.8M After Incompetent Cops Filled His Truck With Bullet Holes For No Reason
David Perdue, one of several innocent people shot at during LAPD's vengeful kill mission for Christopher Dorner, has been awarded 1.8 million dollars from the city of Torrance.  The money, of course, will be paid by the tax payers and not the out-of-control officers themselves.
State Supreme Court: Wisconsin Drivers can Ignore a Cop Knocking on their Car Window & Drive Away
When Wisconsin police officers knock on the window of a car and motion to roll down the window, the state Supreme Court said in a 5 to 2 ruling that the motorist is free to ignore the cop and drive away.
NYPD Detained Men for Planning to 'Prepare Rice'
Police detained two men at a Midtown hotel late Friday after a doorman reported they possessed a pair of pressure cookers like those used to make the Boston Marathon bombs. But the men say it was a misunderstanding: They plan to use the pressure cookers back home to prepare rice, chicken and meat.
The Angel Clark Radio Show Is Produced By Famous Dave In the Studios of Radio freedom.
Who is Angel Clark?
Angel Clark is a talk radio host, a syndicated writer, an activist and lover of Liberty.
With her unique, fast-paced, witty sarcasm Angel Clark brings you the news of the day with a creative individualist twist.
She has appeared on numerous televised news sources. Her writings have been featured in both local and national avenues. She has been interviewed by numerous talk show hosts over the years. She has been a guest speaker at rallies and has interviewed hundreds of guest including presidential candidates.
Angel writes for numerous sites including Examiner.com, noarmycanstopanidea.com and her own personal website SussexCountyAngel.com or on radiofreedom.us
You Can Hear The Angel Clark Show LIVE
Mon. – Fri. 5PM to 7PM EST. on RadioFreedom.us
See you in the chat ROOM!