Police State Monday: Cops Pepper-Spray 4-Yr-Old, Arrest Woman For Letting Son Walk To Park, Give Man Cavity Search After Not Using Turn Signal, AND MUCH MORE
Every Monday, the Angel Clark Show is dedicated to highlighting police abuses.
Today Angel discussed:
[spreaker type=standard width=100% autoplay=false episode_id=4816180]
A North Carolina woman is lawyering up after the Department of Homeland Security came to her house and seized her 1985 Land Rover Defender SUV. In recent years some importers have been changing VIN numbers in order to comply with import regulations. All vehicles imported into the United States have to meet strict safety and emissions standards, which Land Rover Defenders do not.  Jennifer Brinkley, however, had changed hers to meet the emission standards.
A new report has revealed a disturbing set of tactics used in the pursuit of domestic terrorism in the USA. Among the findings was the fact that the FBI directly and repeatedly involves itself in planning a large percentage of foiled terror plots — often by convincing impressionable or mentally disabled people to join FBI plots, then arresting them.
Long lines of traffic formed as travelers attempted to enter or leave the Village of Armada; government agents roadblocked all routes around town and put every driver under scrutiny as part of a massive murder investigation with no leads.
Last week The Angel Clark Show talked with Lyn Ulbricht, mother of the alleged founder of the Silk Road, Ross Ulbricht. Ross is accused of being Dread Pirate Roberts (DPR), and is currently sitting in a cage, awaiting trial. Hear what his mother had to say about the Government's charges here:
[spreaker type=standard width=100% autoplay=false episode_id=4799931]
Oakland Police Officer Robert Roche, an officer who lost his job for firing a teargas canister at protesters who rushed to the side of a wounded veteran, has now had his job reinstated.
Mark Mulholland, a reporter from NewsChannel 13 and camera man Matt Soriano were threatened with arrest by a corrections lieutenant on Thursday, July 24, simply for having an empty prison inadvertently in the background of a report.
An LAPD Officer was driving his motorcycle unit down Martin Luther King Jr. Boulevard in South LA Thursday when somehow, his fully loaded shotgun fell off of his bike.
A former Baldwin police officer is out on bond after his arrest on sex crime charges. Authorities say an investigation has revealed that former office Joseph Brent fathered the child of a teenage girl who was living in his home.
One of the many abusive procedures used in modern policing is known as civil asset forfeiture. When it is applied, police officers and investigators confiscate property — cash, vehicles, equipment, bank accounts, real estate — based on the mere suspicion that it may be involved with criminal activity. The owner is robbed, for all intents and purposes, without any establishment of guilt.
Denise Stewart was just finishing up a shower when NYPD cops barged into her apartment. They pulled her naked into the hallway, arrested her children, and pepper-sprayed a 4-year-old. Oh, and police were at the wrong house.
A fired homicide detective in Miami Beach has been given his job back after he convinced an arbitrator that his positive result for cocaine in a drug test was caused by an erection cream he applied to his penis.
An impoverished man learned the true nature of government as he watched tearfully as bureaucrats demolished his ramshackle home in the woods.  He was bothering no one except the government.
An innocent man was tormented for hours by a New Mexican "Border Drug Task Force" that forced him to strip naked in a parking lot, then subsequently endure unwanted X-rays and a forced anal penetration exam in a hospital.  After no drugs were found anywhere in his truck or body cavities, he was sent a bill for the "services."
A nurse is suing her employer and local police officials after she was held hostage in an active shooter safety drill without being briefed on the fact that such a drill was taking place. On October 13, 2013, registered nurse Michelle Meeker was working at Heritage Park Care Center, a nursing home in Carbondale, Colorado, when, according to court documents, she was told by a coworker to check up on a suspicious-looking man who was hanging around in the facility's day room. When she made contact with the individual, he told her to follow him down a nearby hallway and then instructed her to go into an empty room. When she refused, he brandished a pistol and, placing his hand on her back, forced her to comply.
The New York City medical examiner's office Friday confirmed what demonstrators had been saying for weeks: A police officer's choke hold on a man being arrested for selling loose cigarettes killed him. The death has been ruled a homicide.
Not one, not two, not even five, but six Philly 'bad apples' were taken into custody by the FBI Wednesday morning as part of a federal corruption probe.
A Texas police department has come under fire for posting an image on its Facebook wall in support of "let[ting] God back in our schools."
In that version of the post, the department makes it clear that it "is not making a statement regarding religion or governmental control. This is meant to be an opinion poll." However, Mehta captured the original caption on the post its editing history:
Michael Bergeron posted the video to YouTube, which depicts cops from the small New England town slamming a local man face-first into a cinder block wall as they attempt to move him down the corridor of a jail facility. A surveillance camera near the scene of the incident also caught one officer discharging his pepper-spray at the man while he is on the ground and just barely out of sight. Bergeron, who was 19 at the time of the incident, wrote in the video description that he was the prisoner who was attacked.
Seabrook officials announced that Officers Mark Richardson and Adam Laurent were fired following a four-month-long internal investigation. Richardson pushed Bergeron into the wall, while Laurent pepper-sprayed him. A third officer, Keith Dietenhofer, was suspended for two days without pay for inconsistencies in his reports and failing to notify superiors of the incident. A fourth, Lieutenant John Wasson, was demoted to patrolman due to supervisory failures.
The ongoing saga of the constitutionality and enforceability of Washington, DC's handgun ban added yet another new chapter today, as the federal judge who ruled it unconstitutional issued a stay. The police chief also told officers to renew enforcing it.
Beau Hawkes isn't the only contender in the upcoming Maui County, Hawaii mayoral race, or even the only one to be arrested in recent weeks. Currently, however, Hawkes is the only hopeful that can say he was tasered while trying to run from the cops.
The NYPD's methods are once again in the spotlight as another amateur video has surfaced showing officers stomping on the head of a suspect being placed under arrest.
Police in Port St. Lucie, Florida arrested a local woman and charged her with child neglect for allowing her 7-year-old son to walk to a park on his own.
Records released by the Iowa Department of Criminal Investigation (DCI) show sheriff's officials hitting a 39-year-old man with Tasers at least 15 times before he died during a domestic violence incident last year.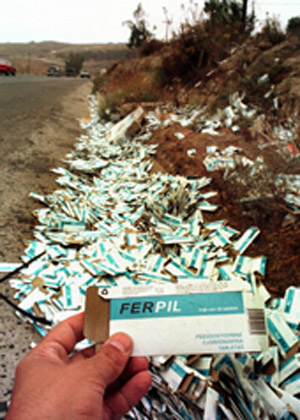 While shopping with her husband in Quincy, Florida, on July 19, 2010, Mickey Goodson stopped by a Winn-Dixie drugstore to pick up some allergy pills. The pharmacist on duty suggested she buy two boxes of Sudafed, which she did. Thus began Goodson's entanglement with the criminal justice system, which featured searches of her car and home, along with drug charges….
The family of a Henry County woman killed by police Thursday are still reeling from the news of her death. James Bell, of Lithia Springs, said his niece Lori Knowles was "a loving person." "We're still seeking information as to what took place and why Lori is no longer with us," Bell said during a phone interview Friday afternoon. "We want to know how a 911 call for help turns into police having to shoot."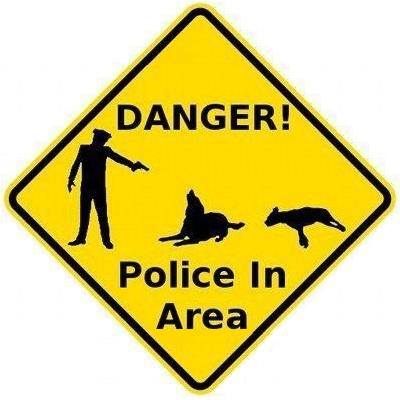 We have been following the seemingly endless cases of shootings of dogs around the country. The latest is in El Monte, California where the police entered a family's front yard some nine months ago (passed "Beware of Dog" signs) and fatally shot the family's 2-year-old German shepherd. There was no imminent crime or exigent circumstance. Police were coming to collect a photograph of the teenage son of Cathy Luu and Chi Nguyen, whom they had previously reported had run away from home (he returned shortly afterward). A video tape shows the officers, Detective Arlen Castillo and then Officer Ken Fraser, open the gate without calling into the house. Fraser actually pets the family's pit bull on the way in. Then the German shepherd comes out barking at Castillo and Castillo shoots the dog.
The Seattle Police Department has reassigned an officer who single-handedly issued about 80 percent of the marijuana tickets handed out in the city during the first half of this year, authorities said on Wednesday.
Also check out:
Sentencing Commission Makes Drug Sentencing Reductions Retroactive

The US Sentencing Commission Friday voted unanimously to make previously agreed upon federal drug sentencing reductions retroactive. That means tens of thousands of federal drug prisoners could see sentence cuts beginning in November 2015.
Cop Tells Man to Stop Having a Seizure or He'll Break His Arm. He Broke His Arm.
Tyler Harney was stopped by police on August 3rd, 2013. As the officers were throwing Harney up against the car, Harney began convulsing uncontrollably as a result of a seizure disorder, according to the lawsuit.
"Rather than immediately provide assistance to plaintiff, he was forced to the ground by the officers, face first," Harney's San Francisco-based attorney, David Helbraun, wrote in the 15-page complaint.
"An officer put his knee forcefully against plaintiff's back and neck. One officer pulled and twisted back on plaintiff's right arm, and continued to do so, saying, 'stop, or I'm going to break your arm,' or words to that effect. The officer then did in fact severely break plaintiff's arm."
Prominent Community Activist Viciously Beaten by Police for Requesting to See Warrant

Minneapolis- A visit to the home of prominent community activist Al Flowers, 55, by the Minneapolis Police, shortly after midnight on July 26, resulted in an alleged brutal beating of the former gubernatorial candidate and outspoken critic of the Minneapolis Police Department.
NYPD Falsely Accused Diabetic Teen of Murder and Stole His Insulin To Force Confession
A Brooklyn family is filing a federal lawsuit against the NYPD after their 14 year old diabetic son, Richard Gonzalez, was denied insulin while falsely arrested on attempted murder charges.
Police Retaliation? Man Who Filmed Cops Killing Eric Garner Arrested on Gun Charge

22 year-old Ramsey Orta was the young man who shot the gruesome video of the NYPD killing Eric Garner.
Then, on Saturday, according to NBC New York, police said plainclothes officers from a Staten Island narcotics unit saw Orta stuff a silver, .25-caliber handgun into a 17-year-old female companion's waistband after they walked out of the Hotel Richmond. Police called the location, on Central Avenue, a "known drug prone location."
Police said Orta had a previous weapon conviction that prohibited him from possessing a firearm. Police say an unloaded semi-automatic weapon was recovered from Orta. It was reported stolen in Michigan in 2007. They say Orta is in a hospital being treated for a medical condition.
However, Orta's wife believes this arrest was a setup.
Sorry Massachusetts Cops, You Can No Longer Search People if You Smell Weed

In July, Massachusetts Supreme Judicial Court said that because voters decriminalized small amounts of marijuana in 2008, police officers in Massachusetts can no longer rely on the odor of unburnt marijuana to justify searching a person's car.
The Angel Clark Radio Show Is Produced By Famous Dave In the Studios of Radio freedom.
Who is Angel Clark?
Angel Clark is a talk radio host, a syndicated writer, an activist and lover of Liberty.
With her unique, fast-paced, witty sarcasm Angel Clark brings you the news of the day with a creative individualist twist.
She has appeared on numerous televised news sources. Her writings have been featured in both local and national avenues. She has been interviewed by numerous talk show hosts over the years. She has been a guest speaker at rallies and has interviewed hundreds of guest including presidential candidates.
Angel writes for numerous sites including Examiner.com, noarmycanstopanidea.com and her own personal website SussexCountyAngel.com or on radiofreedom.us
You Can Hear The Angel Clark Show LIVE
Mon. – Fri. 5PM to 7PM EST. on RadioFreedom.us
See you in the chat ROOM!