Police State Monday: Comprehensive Ferguson Timeline, Mentally-Ill Woman Shot By Police While Holding Cordless Drill, LAPD Beat Another Man To Death, And MUCH MORE
Every Monday, the Angel Clark Show is dedicated to highlighting police abuses.
Today Angel discussed:
[spreaker type=standard width=100% autoplay=false episode_id=4866443]
SCROLL DOWN FOR A COMPLETE FERGUSON TIMELINE 
Five-O lets users submit the details of any incident of police abuse and rate the specific officer. The app also has community boards for different counties so that users can communicate and plan responses to any difficulties with local police. The idea is to collect data that users can then bring to community activists, the media, and other forms of law enforcement. That way, it's not just "he said, she said," Caleb said. And they're hoping to illuminate both the negative and the positive interactions users have with police officers. They want the good examples to serve as motivation for officers to do better.
A recently released video from a SWAT team member's helmet cam captures a raid on a home in Evansville, Indiana. In less than 30 seconds, the team broke down a glass door, tossed in lash grenades, and located one resident hiding in the home. She was innocent and they were at the wrong house…
Residents of a Ohio community said this week that children in the neighborhood were devastated after they witnessed an officer shoot a deer that had become so friendly that it regularly ate out of people's hands.
Officials in Georgia's Habersham County are refusing to pay for the mounting medical expenses of a toddler seriously injured by a flash grenade after a failed SWAT team raid earlier this year. They claim it's illegal.
Police fatally shot a man carrying an air rifle at an Ohio Walmart earlier this week.
The Angel Clark Show talked with Lyn Ulbricht, mother of the alleged founder of the Silk Road, Ross Ulbricht. Ross is accused of being Dread Pirate Roberts (DPR), and is currently sitting in a cage, awaiting trial. Hear what his mother had to say about the Government's charges here:
[spreaker type=standard width=100% autoplay=false episode_id=4799931]
A woman was handcuffed and taken to jail when she was accused of using prohibited language in a grocery store.
A 42-year-old St. Louis woman filed a federal civil suit against not only local police, but court personnel for arresting her and putting her in jail even after realizing that the actual person they were looking for was dead.
The officer-involved shooting death of teenager Michael Brown this week and the subsequent protests across the United States have rekindled interest in another case of alleged excessive force blamed on the Ferguson, Missouri Police Department.
Los Angeles Police Department officers allegedly beat a man to death little more than a week before their fatal shooting of Ezell Ford, KTLA is reporting. An officer broke his hand during the incident, Cmdr. Andrew Smith, an LAPD spokesman, told the local TV station.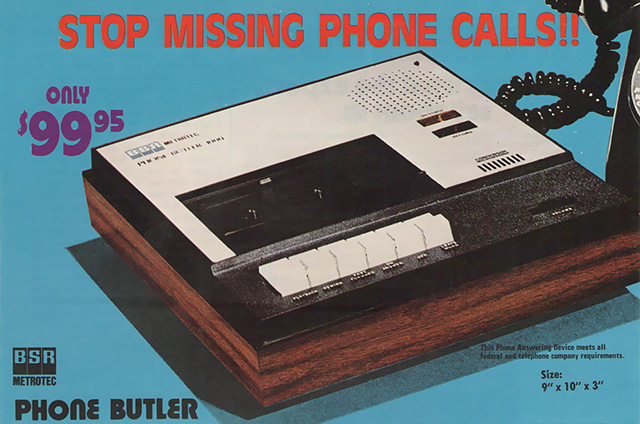 No one suffering from an emergency expects to be greeted by a recording when they dial 911. Yet 911 callers in Caddo County, Oklahoma were unable to reach a human operator for months in 2013. Instead, they were routed to an automated message that "instructed callers to 'hang up and dial 911′ if their call is an emergency," the Federal Communications Commission said.
A 19-year-old woman was shot in the street during an erratic episode involving a cordless drill.
A Tennessee police cadet shot and killed another man at his ex-girlfriend's house before the woman's brother shot and killed him.
A family was traumatized when gun-wielding police officers in unmarked cars and out of uniform walked onto their quiet property without a warrant and shot their dog in the head in front of a 5-year-old while looking for a man who did not live there. When the dog lived, Erie County Sheriff's Office deemed her a "dangerous animal" and authorized deputies to "seize the said dog harbored by the said Megan Shimburski" and to "hold, care for, or dispose of" Lady, pursuant to New York's Agriculture and Markets Law, Article 7, Section 123. The deputy and an animal control officer took Lady away to the animal warden, leaving her with an uncertain fate.
A former police chief who reported another officer for photographing the sexual abuse an unconscious woman has a case for retaliation, a federal judge ruled.
The Oklahoma Highway Patrol has opened an investigation into one of their own troopers over allegations that he raped a woman during a traffic stop. According to a lawsuit obtained by Tulsa World, the victim, who was only identified with initials, was driving with a female friend near Tulsa on July 22 when she was spotted by Trooper Eric Roberts.
While walking on a sidewalk on the southern side of the border, a Mexican teen was shot to death by U.S. Border Patrol from atop a border fence. After two years, the U.S. government has still not released the identity of the shooter(s), nor any details of its secret investigation.
FBI agents arrested a New Mexico sheriff and his son on Friday after the lawman allegedly pistol-whipped a motorist following a high-speed car chase, officials said.
The use of force on a child sparked controversy after an 8-year-old girl was tased following an apparent suicide threat.
The fired Fayetteville police officer accused of raping a woman while on duty received five years probation Friday in a plea deal with prosecutors, according to the Washington County Prosecutor's Office.
Federal agents seized thousands of dollars from a woman at an airport because she didn't tell them how much she had.  Now the government seeks to keep the cash seizure, without placing a criminal charge against the woman.
Police shot and killed a 20-year-old Monday who was wanted for probation violation, but the man's brother said he was wearing headphones and could not hear officers' orders.
A nurse says she begged for her life after being taken hostage by an unidentified gunman during a shift at a Colorado nursing home.  Unbeknownst to her, the armed intruder was actually a cop in disguise, masquerading as a bad guy in a "routine" safety drill.
A long-shot candidate who hopes to be the Democratic nominee for New York's gubernatorial race was arrested when he attempted to film police officers in a subway station as they detained an African-American subway passenger.
An officer who violently attacked a group of civilians — including an incapacitated man bleeding from a head injury and the people who tried to help him — has been reinstated to the department with back pay for the nearly 3 years of missed work.
A 20-year veteran with the Chicago Police Department is currently being held for allegedly sexually assaulting the 9-year-old daughter of a fellow officer while attending a barbeque at the girl's home, ABC 7 Chicago reports.
Law enforcement agencies in Washington state are asking social media users to give their tweeting fingers a rest when it comes to posting the real-time activities of police officers on the job.
An African-American Seattle man who happened to be walking by a pro-Palestinian protest said that he is still confused as to why a security guard would have pepper sprayed him instead of a white man who was harassing demonstrators and yelling racial slurs.
Michael Brown: Ferguson Articles — Most Recent First 
The police leader with authority over the policing effort of the racially-charged protests in Ferguson, Missouri, thinks "a lot" of the media has played a part in enabling the violence.
In an interview with MSNBC on Tuesday morning, Missouri Highway Patrol Captain Ron Johnson accused reporters of swarming around agitators, giving "them a platform and glamoriz[ing] their activity."
Confrontation resumed on Monday night in Ferguson, Missouri, as police used tear gas to disperse protesters. Live ammo was shot in the altercation, with two people injured. Thirty-one people, including a journalist were arrested.
Police fired several rounds of tear gas and stun grenades into a crowd of protesters in Ferguson, Missouri, on the third consecutive night extreme tension has rocked the suburb of St. Louis. At least two people were shot and 31 were arrested, according to Capt. Ron Johnson of the Missouri Highway Patrol.
"I've been doing this since I was a teenager. I didn't think I would have to do it when I was ninety," Epstein told The Nation during her arrest. "We need to stand up today so that people won't have to do this when they're ninety."
CNN's Jake Tapper became verbally exasperated on air late Monday night as protesters and police engaged in a standoff in a third consecutive night of tension in Ferguson, Missouri.
U.S. Attorney General Eric Holder said Monday evening that he was troubled by the amount of "sensitive" information pertaining to the fatal Aug. 9 shooting of 18-year-old Michael Brown that he said has been "selectively released" over the past week.
Fox News host Bill O'Reilly criticized protesters in Ferguson, Missouri on Monday night and minimized fatal police shootings against Black men during a phone interview with guest host Eric Bolling.
CNN host Don Lemon criticized St. Louis County police on Monday for both physically shoving him during a live broadcast and changing their policies regarding demonstrations in Ferguson, Missouri in a seemingly arbitrary fashion.
Conservative talk show host Rush Limbaugh accused Democrats on Monday of drumming up interest in the fatal shooting of 18-year-old Michael Brown in Missouri for their own gain.
Missouri Gov. Jay Nixon (D) on Monday lifted a midnight curfew in the beleaguered town of Ferguson, Missouri, in which there have been two consecutive, chaotic nights of protest.
In the hours leading up to the midnight curfew in Ferguson, Mo., police in riot gear and military equipment fired tear gas and smoke projectiles into a large crowd of protesters, still angered over the killing of teenager Michael Brown by a local police officer.
On HBO's Last Week Tonight, host John Oliver used the recent events in Ferguson, Missouri, to address the increased militarization of America's police departments, mocking the wearing of camouflaged uniforms in urban environments and purchases of armored vehicles better suited to war zones.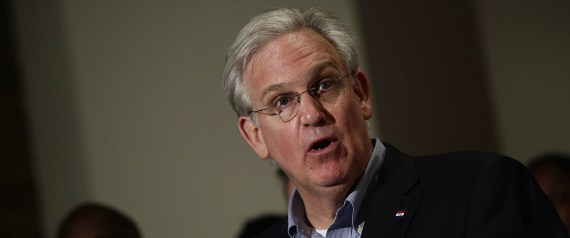 Missouri Gov. Jay Nixon (D) on Sunday criticized the Ferguson police for releasing a video allegedly showing Michael Brown robbing a convenience store before he was shot and killed.
The National Guard has been called to Ferguson, Missouri, where protests have escalated over the past two days after a midnight curfew was imposed by Gov. Jay Nixon.
U.S. Attorney General Eric Holder has taken another step in his investigation into the shooting of 18-year-old Michael Brown, whose death has led to fierce protests in the relatively small city of Ferguson, Missouri.
The governor of Missouri declared a state of emergency and a midnight curfew in the St. Louis suburb of Ferguson on Saturday afternoon, and while many decided to go home before 12 a.m., a large number of activists stayed in defiance of the order to continue their protests.
An unarmed black teenager whose killing by a white police officer has set off a week of protests and rioting in Ferguson, Missouri, was struck by at least six bullets, a lawyer for the deceased's family said on Monday.
Missouri governor has declared a state of emergency and set a curfew in Ferguson suburb where a black teenager Michael Brown was shot dead by police last weekend, sparking a series of week-long mass protests.
A fragile peace shattered in Ferguson early Saturday, after armored vehicles, law enforcement officers in riot gear and tactical rifles returned to the streets, and looters robbed neighborhood businesses again.
The family of Michael Brown, an unarmed black teenager who was shot and killed by a police officer in Ferguson, Missouri on Saturday, has released a statement saying they are "beyond outraged" at the "character assassination" of their son.
The Ferguson, Missouri police officer who shot an unarmed black teenager Saturday apparently did not know that he was a suspect in a convenience store robbery that happened just minutes earlier, police said in a press conference Friday.
Thousands of people in New York rallied in solidarity with residents of Ferguson on Thursday, showing support to people across the US who have been victims of police brutality. The NYPD threatened mass arrests if people did not stop blocking traffic.
Forty-five percent of US citizens don't trust in justice amid police killings of civilians, according to a poll by HuffPost and YouGov in the immediate aftermath of the shooting of Michael Brown, a black teen, by a white officer in Ferguson, Missouri.
A white police officer in the United States killed a black person on average of twice per week from 2005 to 2012, according to homicide reports offered to the FBI. But this data is limited, as only about 4 percent of law enforcement agencies contributed.
During a "Fox & Friends" interview on the ongoing protests in Ferguson, Missouri, Fox News channel ran a headline declaring that the predominately African-American demonstrators were "FORGETTING MLK'S MESSAGE."
Three members of the House Judiciary Committee sent a letter to Chairman Bob Goodlatte on Thursday asking him to hold hearings on a series of issues related to local law enforcement in the wake of the controversial police response to protests in Ferguson, Missouri this week. In their letter, Rep. John Conyers (D-Michigan), Rep. Bobby Scott (D-Virginia), and Rep. Steve Cohen (D-Tennessee) said the situation in Ferguson raised the question of whether "local law enforcement is out of control."
"For five days the citizens of Ferguson have protested the killing of an unarmed teenager by local police. Last night, law enforcement broke up the protest with brutal force: confronting demonstrators in riot gear and armored vehicles, arresting journalists, and firing tear gas and rubber bullets into the crowds," the congressmen wrote. "These incidents raise concerns that local law enforcement is out of control and, instead of protecting the safety and civil liberties of the residents of Ferguson, is employing tactics that violate the rights of citizens and hinder the ability of the press to report on their actions."
President Barack Obama condemned violence on both sides of the ongoing protests in Ferguson, Missouri in a statement on Thursday afternoon.
Michael Brown, an unarmed teenager shot and killed by a police officer in a St. Louis suburb on Saturday, appears to be the same man seen in a video of a store robbery that took place just before his death, police said in a report released on Friday.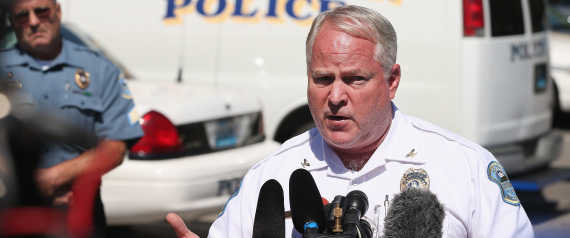 After almost a week, Police Chief Thomas Jackson has identified Darren Wilson as the officer who fatally shot unarmed black teen Michael Brown on Saturday in Ferguson, Missouri.
Rep. Hank Johnson (D-Ga.) announced Thursday that he plans to file legislation aimed at stemming the militarization of local police — something on full display this week in Ferguson, Missouri, where officers in riot gear have been showering largely peaceful protesters with tear gas and rubber bullets. At least 16 people were arrested during the protests in Ferguson, Missouri, Thursday night, including a St. Louis politician, a filmmaker and two journalists. Meanwhile, the police officer who shot Michael Brown has not yet been identified or charged.
Missouri Gov. Jay Nixon (D) has pulled local police in Ferguson off the job of controlling protests that occurred after the killing of an unarmed teenager in the St. Louis suburb.
The executive director of the Fraternal Order of Police criticized President Obama Thursday for his remarks about law enforcement in Ferguson, Mo.
Images coming from a tense Ferguson, Missouri this week show local police armed to the teeth and appearing as an occupying force in attempts to suppress citizen outrage over the fatal shooting of an unarmed teenager by a police officer.
The governor of Missouri will reportedly relieve St. Louis County law enforcement from policing the ongoing demonstrations in the town of Ferguson, paving the way for possible state or federal intervention. The assault and arrest of reporters in Ferguson, Missouri on Wednesday night is perhaps the most egregious example of a continual pattern of police harassment that journalists covering the unrest in the St. Louis suburb have faced.
Washington Post reporter Wesley Lowery, who was briefly arrested by police while reporting on the ongoing demonstrations in Ferguson, Missouri, said to MSNBC host Rachel Maddow on Wednesday that he felt police left him and a colleague no way to avoid being taken into custody.
"I've been in a lot of scenarios with heavily-armed police officers," Lowery said. "I've been in a lot of scenarios where journalists could conceivably be arrested. I don't believe Ryan [Reilly} and I did anything that merited us being taken into custody and we were both behaving in ways to try to avoid being taken into custody. Because, frankly, I would rather be out in the street right now talking to protesters, trying to tell this story — no disrespect to you — and not sitting in this chair talking about me."
The Ku Klux Klan is soliciting funds for the police officer in Ferguson, Missouri who shot and killed unarmed teenager Michael Brown, 18.
A Missouri man who live-streamed the police action against demonstrators in Ferguson, Missouri told MSNBC host Lawrence O'Donnell on Wednesday that authorities were shooting tear gas into a residential area even after the latest anti-police protest ended.
Late Wednesday night, police in Ferguson, Missouri shot tear gas and riot-suppressing bean bags at Al Jazeera America and KSDK reporters, KSDK reports.
The police chief of Ferguson, Missouri, had a stunned response after he learned his officers had arrested two reporters who were covering the ongoing protests that began in the city after an unarmed African-American teenager was shot by police there Saturday.
During a press conference on Wednesday, a Missouri state senator claimed she was hit with tear gas while protesting peacefully in Ferguson, the St. Louis suburb that has erupted with rioting this week after the police shooting of an unarmed teenager.
When Maria Chappelle-Nadal asked if she would be gassed again like she was on Monday, Ferguson's police chief Thomas Jackson kept a stoic expression until he found out she was a state senator:
He then replied: "I hope not."
Missouri Gov. Jay Nixon (D) issued a statement early Thursday morning describing the situation in the city of Ferguson as "deeply troubling." Protesters in the city have been demonstrating since Saturday after police killed an unarmed black teenager. Law enforcement officers have responded with rubber bullets and tear gas and Nixon has been criticized for his reaction.
Anyone who thinks race does not skew the application of criminal justice in this country is just not paying close enough attention, Sen. Rand Paul writes for TIME, amid violence in Ferguson, Mo. over the police shooting death of Michael Brown
The hactivist group Anonymous released information Thursday regarding the murder of Michael Brown by police in Ferguson, Missouri.
Video filmed by a St. Louis alderman shows police aiming a weapon at him while responding to the latest round of demonstrations in Ferguson, Missouri.
Violence again erupted in the St. Louis area near the site of the police shooting death of an unarmed black teenager, according to local police, despite calls by U.S. President Barack Obama and activists for a measured response.
Police fired at protesters with solid wooden bullets during the latest demonstrations in Missouri against the killing by a police officer of an unarmed black 18-year-old, Michael Brown.
Riots have gripped Ferguson, Missouri, since the shooting death of 18-year-old Michael Brown on Saturday, and police have taken to the website PoliceOne to offer their own insights into the tragedy.
Hacktivists have set their sights on the town of Ferguson, Missouri after police there on Saturday shot and killed an unarmed man, 18-year-old Michael Brown, elevating a wave of protests that have occurred in the days since to the digital realm.
The fatal police shooting of an unarmed black teenager in Ferguson, Missouri, and the subsequent civil unrest in the St. Louis suburb, has led to a spike in firearm sales at some local gun shops, according to the St. Louis Business Journal.
Ezell Ford, a 25-year-old black man described by his family as having "mental problems," was shot and killed by a Los Angeles, California police officer Monday evening, barely 48 hours after an unarmed black man in Missouri suffered the same fate.
Hundreds of residents of a predominantly black suburb in Missouri took to the streets after police fatally shot an 18-year-old black man on Saturday.  Michael Brown was a recent high school graduate who was scheduled to begin classes at Vatterott College on Monday. He was killed in Ferguson, a city in St. Louis County that has about 21,000 residents – two-thirds of whom are black.
If you were killed, what photo would the media use in their stories? That's the question that the #iftheygunnedmedown hashtag asks on social media as minorities point out media bias in the deaths of African-Americans.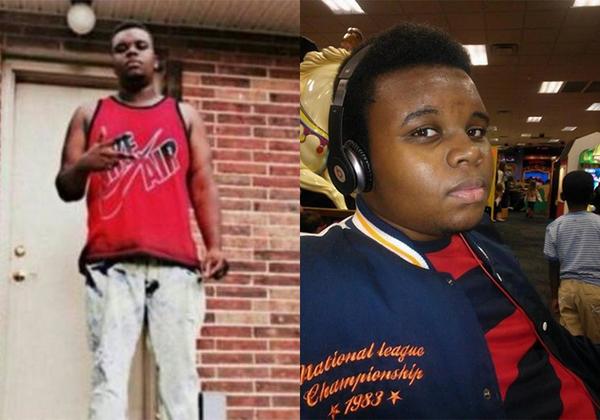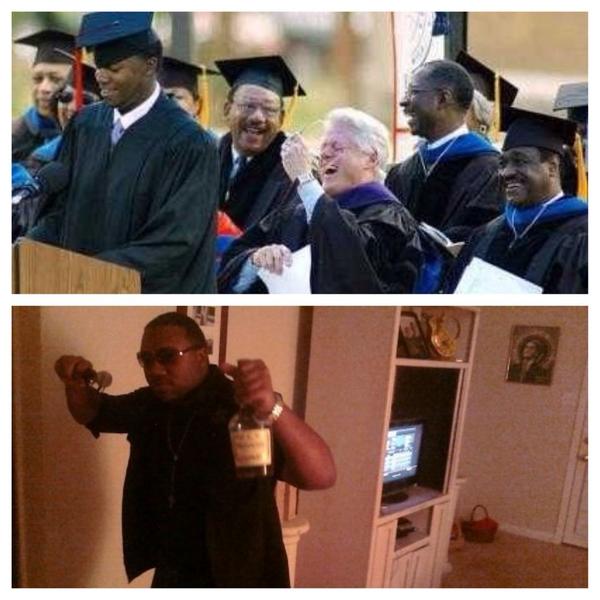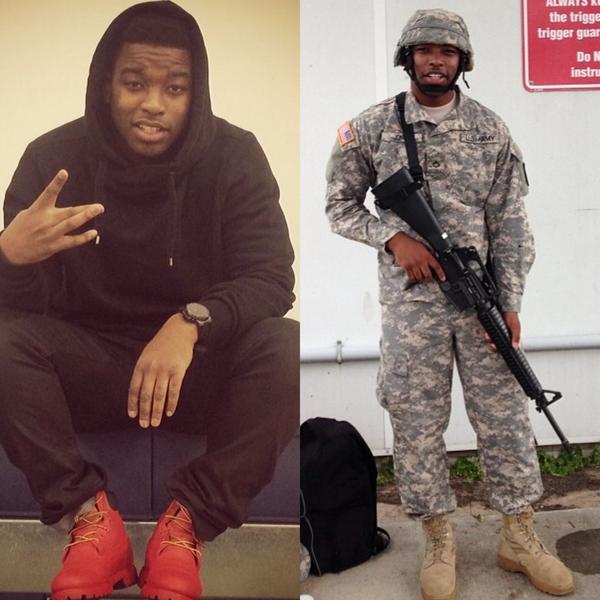 An uneasy calm settled over Ferguson, Missouri, early Tuesday after a second night of violent clashes between law enforcement and residents protesting the police shooting of an unarmed black teenager, with another demonstration planned for mid-morning.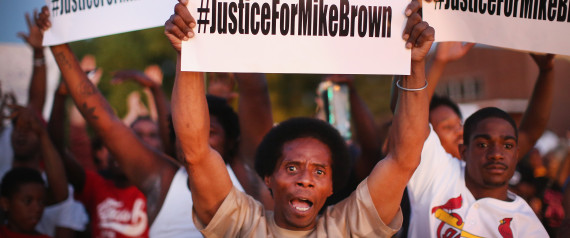 Nights of unrest have vied with calls for calm in a St. Louis suburb where an unarmed black teenager was killed by police, while the community is still pressing for answers about the weekend shooting.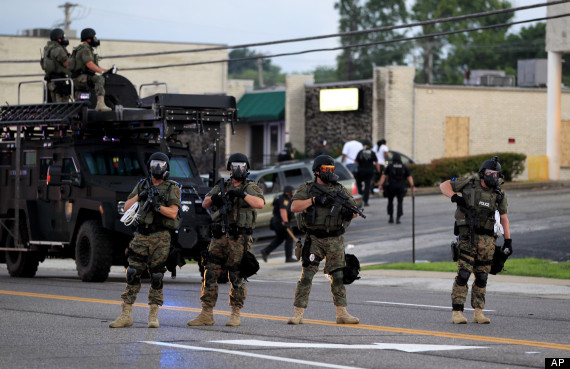 Since the fatal shooting of unarmed, black teen Michael Brown at the hands of a local police officer, the town of Ferguson, Missouri, has erupted in unrest as citizens have taken to the streets in outrage for more than three days.
The Angel Clark Radio Show Is Produced By Famous Dave In the Studios of Radio freedom.
Who is Angel Clark?
Angel Clark is a talk radio host, a syndicated writer, an activist and lover of Liberty.
With her unique, fast-paced, witty sarcasm Angel Clark brings you the news of the day with a creative individualist twist.
She has appeared on numerous televised news sources. Her writings have been featured in both local and national avenues. She has been interviewed by numerous talk show hosts over the years. She has been a guest speaker at rallies and has interviewed hundreds of guest including presidential candidates.
Angel writes for numerous sites including Examiner.com, noarmycanstopanidea.com and her own personal website SussexCountyAngel.com or on radiofreedom.us
You Can Hear The Angel Clark Show LIVE
Mon. – Fri. 5PM to 7PM EST. on RadioFreedom.us
See you in the chat ROOM!