Police State Monday: School Police Get Grenade Launcher, Cops Beat Terminally Ill Man In Front Of His Children, And MORE
Every Monday, the Angel Clark Show is dedicated to highlighting police abuses.
Today Angel discussed:
[spreaker type=standard width=100% autoplay=false episode_id=4970264]
Police shot and killed a man Wednesday morning who was carrying a samurai sword, but they're not offering many details about what happened.
Darrien Hunt, 22, was gunned down by Utah's Saratoga Springs Police on Wednesday for allegedly lunging at police officers with a sword. Problem is, the sword was a toy, witnesses accounts entirely contradict the official story, and a new independent autopsy conducted at the request of the family has shown that all bullets entered him from behind.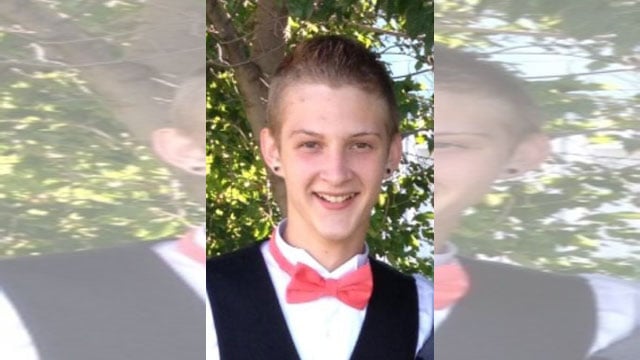 Family and friends are questioning the use of force by Independence police after a struggle with an officer sent a 17-year-old to the hospital. The officer used a stun gun on the teenager who is now in critical condition.
A number of Hoosiers are facing charges and potential jail-time for merely possessing ginseng plants without government permission.
Police Sgt. William Grimmich of Sebastian, Florida was recently arrested for stealing oxycodone from an evidence room at the department and selling it back onto the street.  The 45-year-old police officer was a 25-year veteran of the department, and is currently being held in jail waiting to post a $150,000 bail.
The Angel Clark Show talked with Lyn Ulbricht, mother of the alleged founder of the Silk Road, Ross Ulbricht. Ross is accused of being Dread Pirate Roberts (DPR), and is currently sitting in a cage, awaiting trial. Hear what his mother had to say about the Government's charges here:
[spreaker type=standard width=100% autoplay=false episode_id=4799931]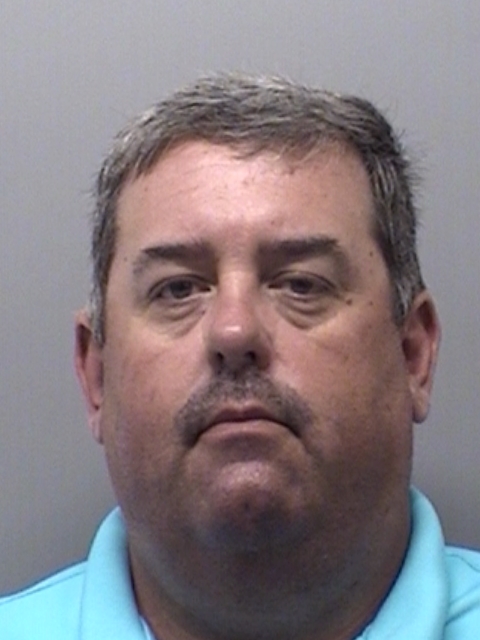 A police officer in Wise County, Texas was arrested this week after it was discovered that he tricked accused sex offenders into stripping naked and posing for pictures while they were in police custody.
Police in West Virginia were caught on video violently arresting a terminally ill man they believed to be drunkenly abusing his children.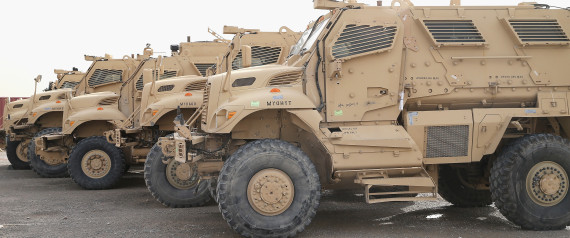 School police in several California public school districts are ready for anything — including, apparently, a small invasion.
According to MyFoxNY, the Federal Bureau of Investigation just launched its Next Generation Identification program, which is made up of two databases called Rap Back and Interstate Photo System. The Interstate Photo System facial recognition service, according to a press release by the FBI, "will provide the nation's law enforcement community with an investigative tool that provides an image-searching capability of photographs associated with criminal identities." Rap Back delivers criminal record status updates on individual suspects of interest who might have found themselves on the wrong side of the law in other jurisdictions. The above-embedded animated video by NMA News Direct breaks down some of the details of the program.
A corrections officer lied when he said an inmate spit in his face to justify a brutal beating last month at a Florida prison, investigators said.
Six Milwaukee police officers who were being investigated for obstructing an inquiry into illegal cavity searches will not be facing charges.
Prosecutors in Florida routinely drop their examination of rape claims unless the alleged victim explicitly agrees to an investigation.
An African-American actress and her white boyfriend have accused two Studio City policemen of detaining her after watching her make out with him, believing she was a prostitute with a client.
In police audio provided to TMZ, actress Danièle Watts, who was detained over the weekend by Los Angeles police officers on suspicion of being a prostitute, can be heard refusing to provide police with identification after officers were called by a witnesses in a nearby office stating the actress and her boyfriend were having sex in a car on the street.
Chicagoans won't be able to light a cigarette, or use a vaporizer at the city's 580 parks under a ban approved Wednesday by the Chicago Park District.
A North Carolina sheriff's deputy won't be charged after leaving his K-9 partner overnight in a patrol car, where the dog died.
Police raided a Louisville bar Tuesday night, and a video posted on YouTube shows police searching patrons and employees before allowing them to leave. Will this boy get punished for coming to Jesus? A Pennsylvania teen may face up to two years behind bars for allegedly taking a photo of himself simulating oral sex with a statue of Jesus, Kron 4 reports.
A former Memphis police officer has been charged with raping a crime victim 14 years after the assault occurred.
Baltimore City Detective Joe Crystal has chosen to leave the police force after being intimidated by fellow officers and ignored by the police commissioner.
A Honolulu police officer with a history of domestic violence won't be charged in a videotaped apparent assault on his girlfriend.
Some questions have emerged about the witness account that led to the fatal shooting of a man carrying a toy gun inside a Walmart store in Ohio.
A California school administrator who was arrested last month after bringing a gun to school has sued the city of Bakersfield and its police department.
The Defense Department official who oversees the program that has sent billions of dollars' worth of military-style equipment to local police over the past several years couldn't come up with a reason that cops on the streets need bayonets during a Senate hearing on Tuesday.
In the days following the Aug. 9 shooting of Michael Brown in Ferguson, Missouri, law enforcement used weapons usually seen in wartime, like smoke bombs, rubber bullets and stun grenades, against protesters.
The first Ferguson City Council meeting since the police killing of Michael Brown one month ago erupted on Tuesday into an outpouring of grievances — accusations of racism, police harassment and government incompetence — as hundreds of residents made angry appeals for change.
Following three decades in prison, two brothers — one being North Carolina's longest-serving death row inmate — have been exonerated of a murder conviction using DNA evidence.
A couple and their two daughters were booted from their home without warning following their son's first-time arrest over $40 worth of drugs.   The homeowners were never accused of wrongdoing or charged with a crime.
Cops Beat & Kidnap 12-yo Girl in Front of her Home, Claiming She was a Prostitute

When her mother and father came outside after hearing her cries for help she was desperately holding a tree with one arm while plainclothes officers were beating her in the head, neck and throat.
Man Tries to Inform Cops that his Son is Autistic, So he is Assaulted, Tased, and Arrested

All charges have been dropped against Roy Sherman, the man who was tased, arrested and charged with assaulting a deputy, all for trying to inform officers his son was autistic during a routine traffic stop in Marion County.
Cop Watched as Woman's Kids Taken at Gunpoint, Ignored Her Cries for Help, Drove Off

A Dallas police officer is on administrative leave and could actually be fired for ignoring the pleas of a mother whose children were kidnapped at gunpoint.
The Angel Clark Radio Show Is Produced By Famous Dave In the Studios of Radio freedom.
Who is Angel Clark?
Angel Clark is a talk radio host, a syndicated writer, an activist and lover of Liberty.
With her unique, fast-paced, witty sarcasm Angel Clark brings you the news of the day with a creative individualist twist.
She has appeared on numerous televised news sources. Her writings have been featured in both local and national avenues. She has been interviewed by numerous talk show hosts over the years. She has been a guest speaker at rallies and has interviewed hundreds of guest including presidential candidates.
Angel writes for numerous sites including Examiner.com, noarmycanstopanidea.com and her own personal website SussexCountyAngel.com or on radiofreedom.us
You Can Hear The Angel Clark Show LIVE
Mon. – Fri. 5PM to 7PM EST. on RadioFreedom.us
See you in the chat ROOM!